It looks like it all went on when One Direction appeared on football quiz show 'A League Of Their Own'.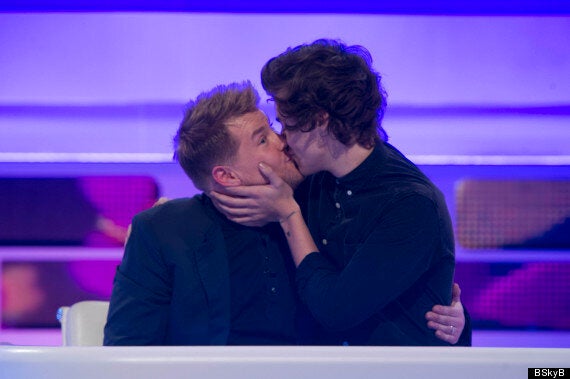 Pucker up! James Corden and Harry Styles
Harry and James got amorous as they re-enacted the 'kiss cam', as seen at many popular US sporting events.
We can't help but think Nick Grimshaw will be a tad jealous to see Harry in a new blossoming bromance.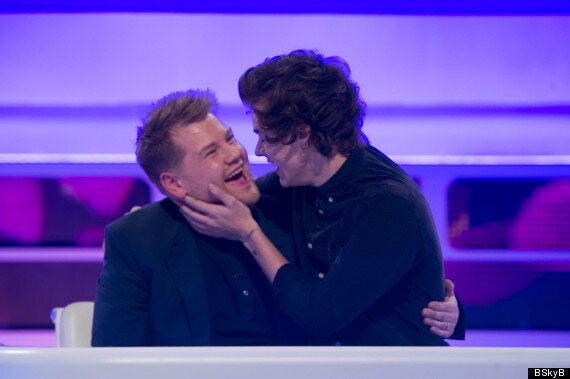 In an interview with GQ magazine, the curly-haired heartthrob denied internet rumours he was actually bisexual.
"We're not dating, no. We're just friends," he said.
"Bisexual? Me? I don't think so. I'm pretty sure I'm not," he added.
Harry Styles, Louis Tomlinson and Niall Horan feature in the new series of A League Of Their Own on Sky 1 HD at 9pm on 30 August.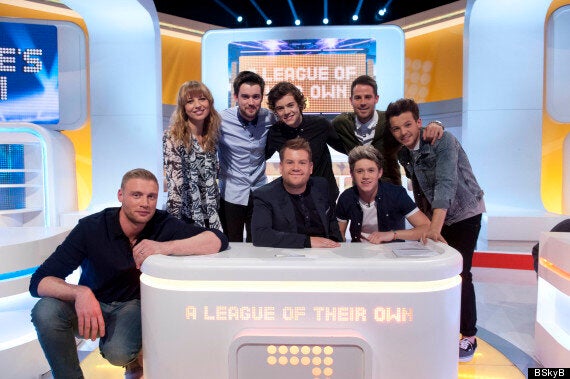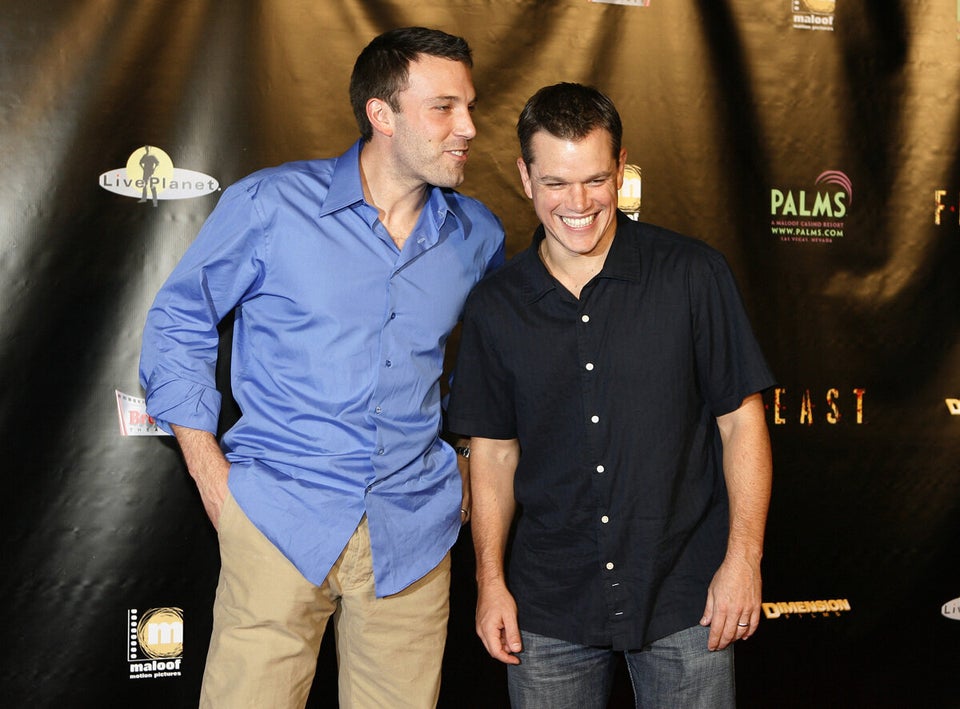 Celebrities Who've Faced Gay Rumors