Italy head coach Cesare Prandelli feels he might be distracted from the football on display during tomorrow night's friendly meeting with Argentina - as he scans the Stadio Olimpico stands for a special guest.
The Azzurri meet the Argentinians - with whom they have shared many classic encounters in recent decades - for the first time in 12 years in a special fixture organised to welcome newly-elected Pope Francis - a Buenos Aires native.
Serie A favourite Hernan Crespo scored the winner as the Albiceleste won 2-1 in Rome in February 2001 and the visitors triumphed on penalties in a World Cup semi-final held in Naples 11 years previously.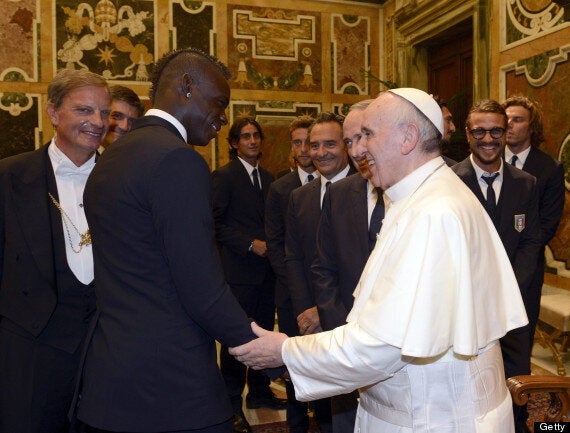 Pope Francis greets Mario Balotelli at the Vatican
Argentina and Italy were in the same group at the 1986 World Cup, too, but the South Americans went on to claim the trophy that Enzo Bearzot's men had lifted in Spain four years before.
AC Milan striker Mario Balotelli, who could miss tomorrow's game due to a calf injury, stressed revenge was on his mind but Prandelli believes both squads are united by their common respect for the evening's special guest.
He told FIGC.com: "We play games every day, week in week out, but you only get to meet the Pope once in a lifetime. So I do not agree with Balotelli.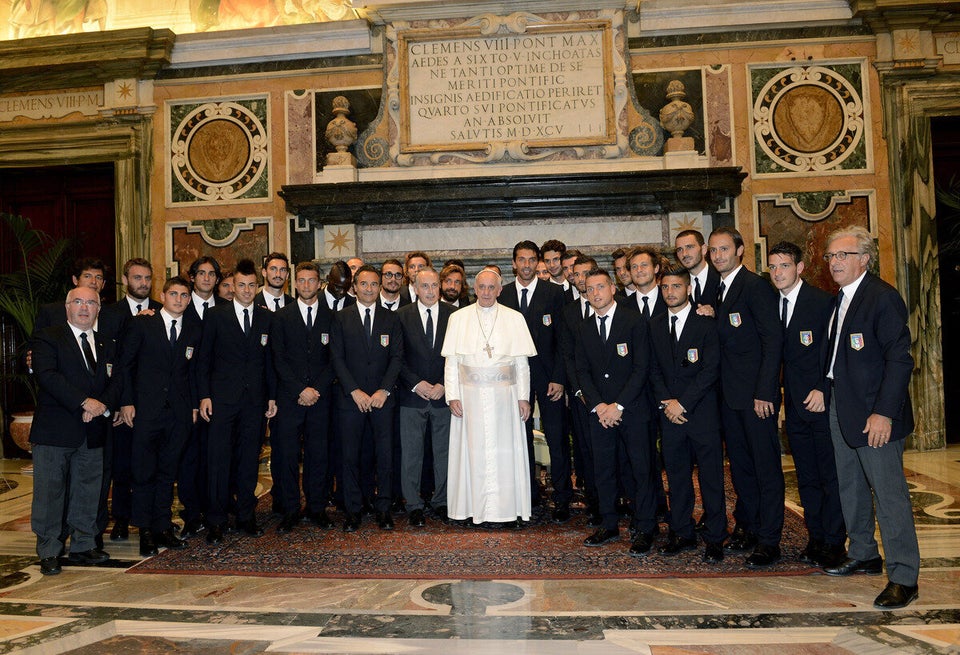 Pope meets Argentina and Italy players
"The match against Argentina has special meaning because it is our welcome for Pope Francis. The two teams are staying in the same hotel and the atmosphere has to be one of a party spirit for everybody.
"I hope the Pope comes to watch the game. I don't know if he'll be able to come, but I hope he will. You don't ask anything from the Holy Father, you just have to listen to him because he knows everything.
"We want to build some continuity from the hard work we did at the Confederations Cup and show that kind of balance through the entire game. That would represent a success."