A London theatre is set to stage a protest play responding to the escalating violence and oppression towards gay Russians since 'family values' legislation was imposed two months ago.
The King's Head theatre in Islington has commissioned a rapid-response play to help raise public awareness of the crisis as a humanitarian issue that needs to be urgently addressed.
Verbatim playwright Tess Berry-Hart has been commissioned by the theatre to showcase the controversial law and the implications of it being imposed.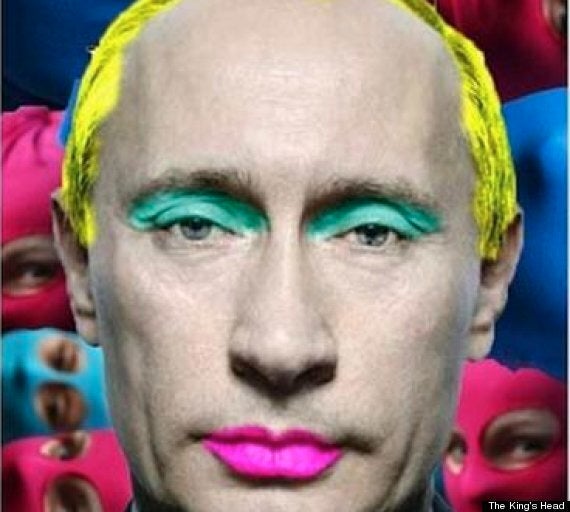 The King's Head Theatre has responded to Russia's anti-gay laws
Signed into law by President Vladimir Putin, the legislation gives the Russian government the right to detain gay or "pro-gay" foreigners up to 14 days before facing expulsion from the country.
The new law, which also prohibits the dissemination of 'gay propaganda' to young persons under 18, has sparked an outcry against Russia's attitude to homosexuality, including calls to boycott the 2014 Sochi Winter Olympics.
Now, Berry-Hart's play, titled Sochi 2014, will provide "an invaluable opportunity" to focus the eyes of the world on Russia's hardline attitude towards LGBT people, the theatre has said.
The play will feature the verbatim voices of gay Russians, "providing a visceral and affecting testimony from those who endure oppression on a daily basis."
It will also feature extracts from the Olympic charter in a bid to highlight the "flagrant breaches of the Olympic spirit" by President Putin.
Profits from the the performances on 1 and 2 September, will be donated to Spectrum, Russia's leading human rights organisation devoted to helping those who experience discrimination or abuse on the basis of their actual or perceived sexual orientation, gender identity or expression.