The US Open's Arthur Ashe Stadium will be fitted with a retractable roof, the United States Tennis Association has announced.
Details will be revealed at a press conference on Thursday but the USTA confirmed the roof and two new stadiums will be included.
Bad weather has marred the US Open in recent years, with Andy Murray's 2012 victory against Novak Djokovic the fifth consecutive men's final to be delayed until the third Monday.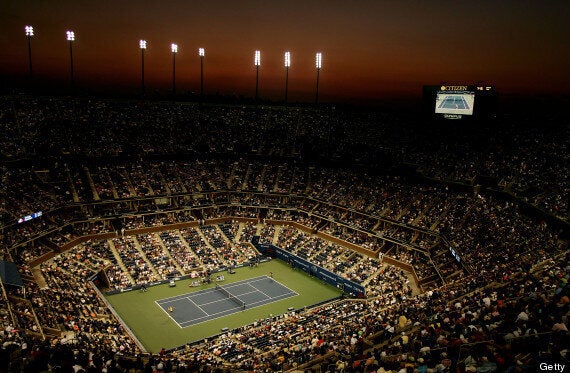 Arthur Ashe Stadium is the US Open's main arena
However Flushing Meadows is belatedly following the developments at Melbourne Park and Wimbledon.
The Australian Open boasts two courts with roofs, while a roof over Wimbledon's Centre Court was built in 2009 and Court One will have a retractable covering by 2019.
The French Tennis Federation has long been aware that Roland Garros no longer matches up to its rivals and this summer announced plans to expand the Paris site and redevelop Court Philippe Chatrier, including adding a roof.
There are still legal hurdles to overcome, and work is not due to be completed until 2018, but it was becoming imperative for the USTA to follow suit and announce concrete plans.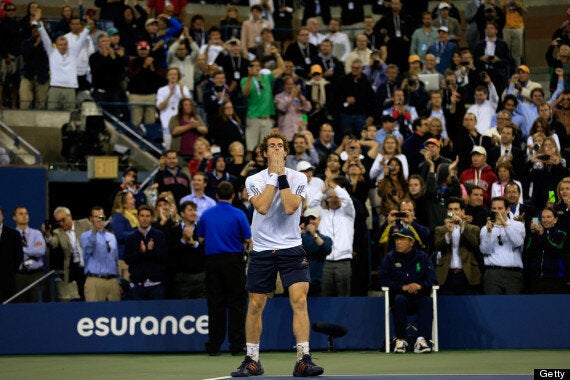 Murray won his first Grand Slam on the Arthur Ashe court last year
The sheer size of Arthur Ashe has made finding a way to cover it very difficult, with the arena seating more than 22,000 people.
The park in which the tennis centre sits was originally marshland before being used for landfill, and it was thought a roof would make the stadium too heavy.
Today's news will be welcomed by the players, who have put pressure on the USTA over both the schedule of the US Open and prize money.
A huge increase in prize money was announced earlier this year, with the total pot for this year's tournament now standing at $34.6 million.
A day has also been introduced between the men's semi-finals and final, which for this year and next year means the final will be scheduled for the third Monday.
That was unpopular with the ATP when the USTA announced it in December but the governing body has since confirmed from 2015 the semi-finals will be played on the Friday with the final reverting to Sunday.
This year's tournament begins on August 26, with Murray defending a grand slam title for the first time.
Popular in the Community