You were warned they would come in their droves, and Scotland fans have set about taking over London for the day ahead of this evening's friendly with England at Wembley.
What Scotland lack in success they make up for with the sheer number of supporters who follow them across the continent, and thousands occupied Trafalgar Square this afternoon.
Should you pop outside Downing Street you will find several "Yes" to Scottish independence signs plastered across Trafalgar Square.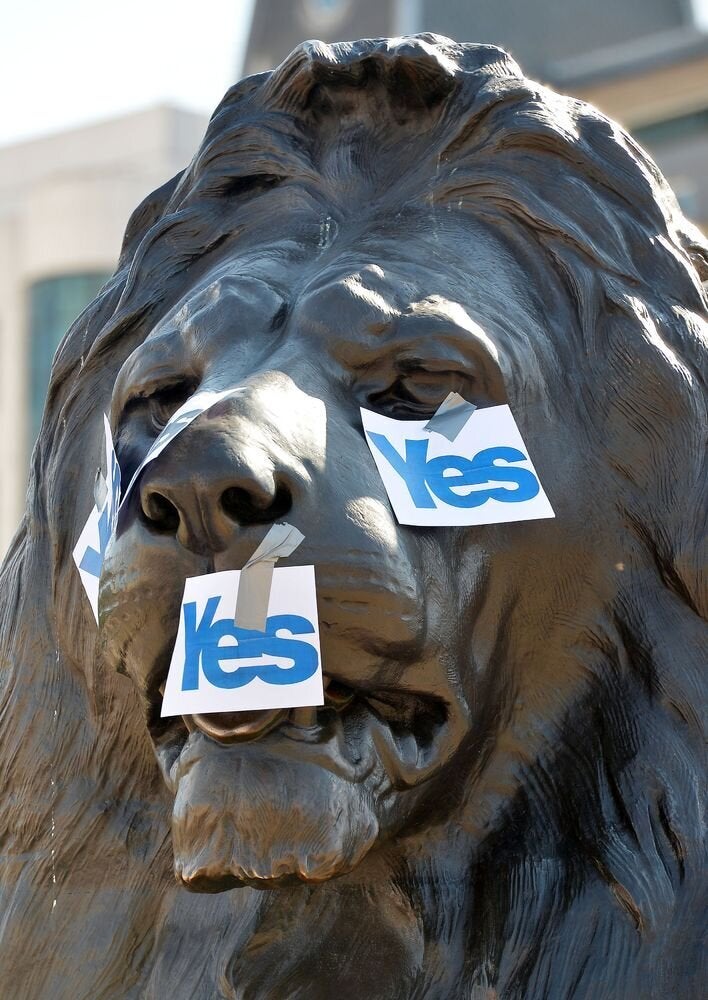 Scotland fans take over London
It is the Tartan Army's first visit to Wembley since 1999, when they defeated England 1-0 in the second leg of the teams' Euro 2000 Play-off.
However Paul Scholes' two away goals at Hampden Park four days earlier ensured England's progression to Holland and Belgium.
Their support's finest hour south of the border came in 1977, when they celebrated Scotland's 2-1 victory in Don Revie's last match as England manager by storming the pitch, as the famous stadium suddenly resembled Woodstock.
Some Scotland fans memorable broke the woodwork, carrying it out of the stadium triumphantly.
There will officially be 20,000 Scotland fans at Wembley tonight - a huge allocation for an away team - but thousands more have travelled down.