Fans of Jane Campion's 'Top of the Lake' will know that this Saturday sees the final episode of the slowly unwinding thriller, set in the eerily beautiful mountain and lake-scales of New Zealand's South Island.
For regular watchers, it's been impossible not to get pulled in to Campion's gently menacing narrative of detective Robin (Elisabeth Moss) returning to her childhood home, with all the traumas that unearths, to investigate the case of a missing 12-year-old girl Tui, about to give birth in the woods, beyond the reach of her self-flagellating father Matt Mitcham (Peter Mullan).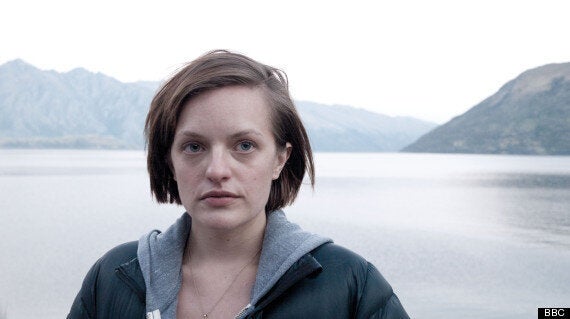 Elisabeth Moss plays traumatised detective Robin in 'Top of the Lake'
No talk yet of another series, although fans will be hungry for more. In the meantime, here are nine questions that Episode 6 needs to answer…
Who IS the father of Tui's baby?
Was Matt's home-produced rape drug used on his own daughter?
Will Robin finally get her vengeance on the men who raped her years before?
Will her adopted child appear?
What does enigmatic GJ know, and will she be sharing it with the rest of her eclectic campmates?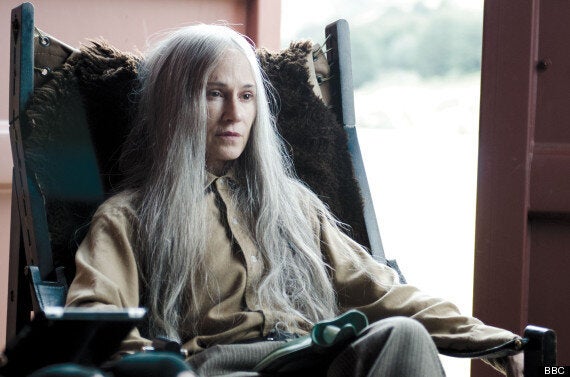 Holly Hunter is almost unrecognisable as the enigmatic GJ
Will Robin and Johnno overcome their traumas of the past to settle down together in his tent, and spend their days fishing?
Is Johnno harbouring any more secrets that could impede aforementioned fishing trip/domestic bliss with Robin?
How did police officer Al pay for his spotless waterside home? Just cleaning it would cost more than the average salary of a middle-management police officer, surely.
Will Robin ever go back to Sydney? Or stay for another series. Here's hoping…
'Top of the Lake' finishes on Saturday evening on BBC2 at 9.10pm. Pictures below...
Related