Unless you've been living under a rock (or more feasibly, on holiday), you'll be aware of the frenzied, drool-jawed hype around the Cronut, a croissant meets doughnut hybrid that is only available in the States thanks to a strict patent law by the Dominique Ansel Bakery in New York.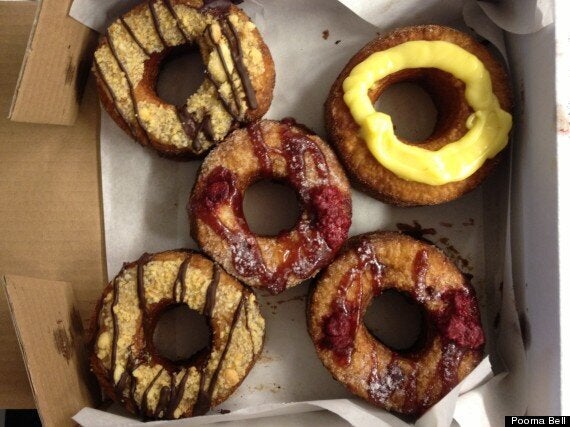 But at last, a version of the Cronut - called the CroDough - has come to British shores, sold at the Rinkoff Bakery in London. They are only available from the East London bakery at present, but you can arrange for delivery.
Well, with those fighting words issued, we just had to get some in.
At first glance they look very sturdy and thick - you can literally smell the sugar. The CroDoughs come in three flavours - raspberry, custard and apple crumble, but the bakery say they are looking to have a monthly special flavour.
They range from £2.50 to £3 in price and make the perfect hangover/he's-just-dumped-me food. Plus, although they haven't made one yet, in theory you could get a CroDough tower as your wedding cake. You heard it here first, people.
So how did they fare in the aftermath of the HuffPost UK/AOL office summer party? (I'd like to add that the box was empty in mere moments...)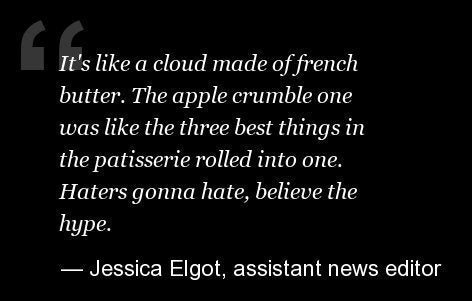 Cro-Dough: The Verdict
Related