Tottenham manager André Villas-Boas has said Gareth Bale will not play in the club's opening three fixtures of the Barclays Premier League season and "doesn't speak" about his future.
Bale is in limbo over a proposed transfer to Real Madrid and is "unhappy and disappointed" at Spurs' resistance to selling him to the Spanish club.
Villas-Boas hinted, however, that the 24-year-old could have played his last game for the club as Tottenham and Madrid haggle over a possible world record fee for Bale.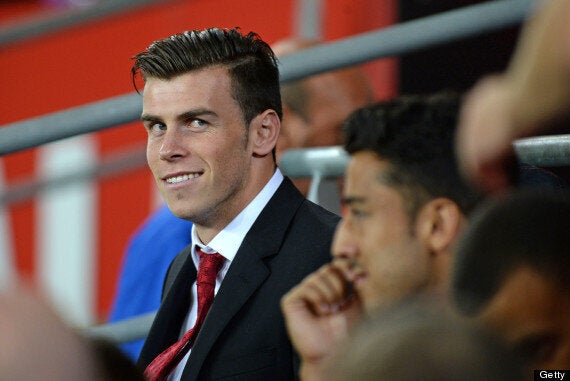 Bale was a spectator for Wales' friendly with Ireland on Wednesday
"Obviously in football anything can happen in the end," the Tottenham manager conceded in a Sky Sports News interview.
"His mental state nobody knows because the player doesn't speak," Villas-Boas said.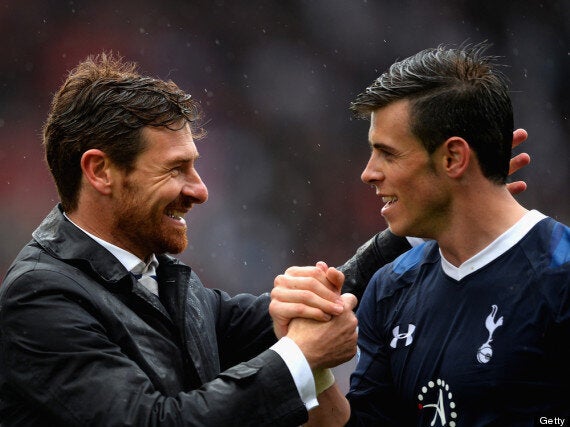 Bale was unhappy with Villas-Boas' comments about Bale recently
"The only thing that we are able to see, or you are able to see, is the player arriving in and out of the training ground."
Then the 35-year-old then appeared to back-track by saying: "It (Bale's mental state) is fine. It's fine."
Villas-Boas was unable to clarify Tottenham's "partnership agreement" with Real, struck up following Luka Modrić's sale to Los Blancos last year. Spurs have gained little, if anything from the new era of co-operation.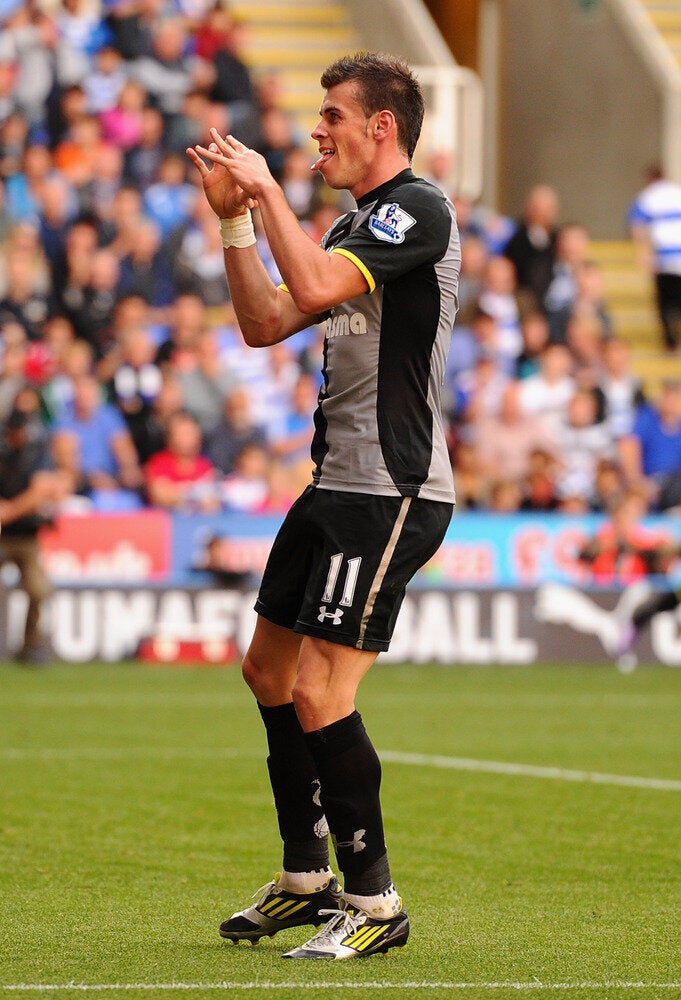 Gareth Bale's 2012-13
"I am not aware (of what the agreement involves) because it is something that was involved with contracts between Tottenham and Real Madrid," Villas-Boas added.
"I am sure there was some kind of protocol agreement for youth levels, for players, I think the option on first loans. I am not sure. So it was agreed with the Modrić deal."
Bale will miss Spurs' season opener at Crystal Palace on Sunday, the Europa League clash at Dinamo Tbilisi on Thursday and the visit of Swansea City next weekend.
His comeback game, provided he remains at White Hart Lane, will be the north London derby against Arsenal at the Emirates Stadium on 1 September - the day before the transfer window shuts.