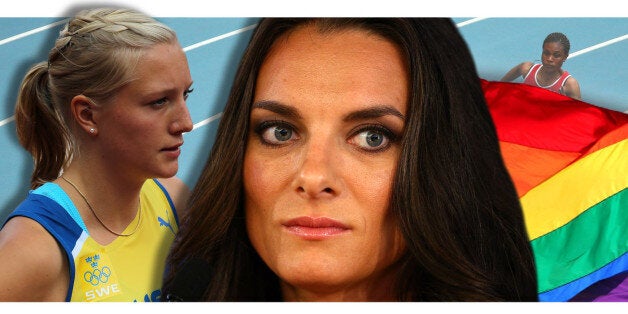 There is growing pressure on the International Olympic Committee (IOC) to remove pole vaulter Yelena Isinbayeva from her ambassadorial role after the Russian supported the country's anti-gay legislation.
Isinbayeva, 31, criticised high jumper Emma Green-Tregaro for opposing Russia's new law, which makes it illegal to give under-18s information about homosexuality.
"It's disrespectful to our country, disrespectful to our citizens because we are Russians," Isinbayeva, speaking in English, said at the Moscow World Championships.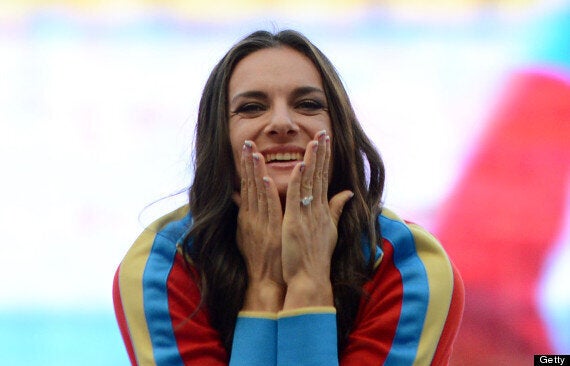 Isinbayeva has been widely criticised for her comments
"Maybe we are different than European people and people from different lands.
"We have our law which everyone has to respect. When we go to different countries, we try to follow their rules. We are not trying to set our rules over there. We are just trying to be respectful.
"We consider ourselves, like normal, standard people, we just live boys with women, girls with boys... it comes from the history."
Isinbayeva, who won pole vault gold at the Luzhniki Stadium this week, spoke out after Swedish athletes including Green-Tregaro and Moa Hjelmer wore rainbow colours to highlight their opposition to the law.
British heptathlete Louise Hazel, among the athletes to express their disgust with Isinbayeva's comments, called for the Russian to be removed from her position as an ambassador for the Youth Olympics.
SEE ALSO: Stephen Fry: An Open Letter to David Cameron and the IOC
"They (the IOC) should definitely be revising her position as an ambassador," Commonwealth Games gold medallist Hazel told BBC Sport. "That just seems ridiculous to me.
"I think it should be their first point of call after the [World] Championships are over. Essentially she's being outwardly homophobic. It's the 21st century."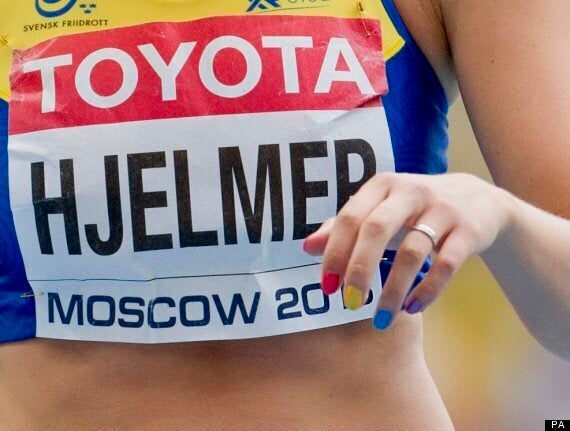 Moa Hjelmer's rainbow-coloured nails highlighted her opposition
US runner Nick Symmonds dedicated his world 800 metres silver medal to his gay and lesbian friends.
He told BBC Radio 5 Live: "It blows my mind that such a young, well-travelled, well-educated woman would be so behind the times.
"She said 'normal, standard people' in Russia? Guess what - a lot of these people with Russian citizenship are normal, standard homosexuals. They deserve rights too.
"In the athletics world this is a very divisive subject. Even in my home country of the United States it's divisive. But most athletes I've seen, especially the ones from my generation, it's not an issue.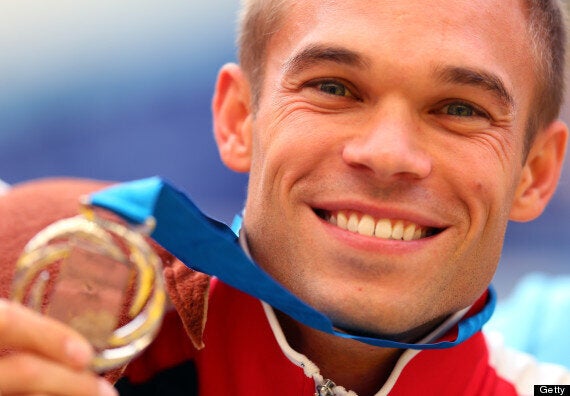 Symmonds dedicated his silver medal to gay and lesbian friends
"I wanted to compete wearing a rainbow sticker, but I was told I would be arrested if I did that. There are some serious injustices here that need to be pointed out."
Popular in the Community