The Premier League's unofficial ambassadors inform viewers on what feels like a daily basis it is "the most exciting league in the world". That is not true, but the Primera Liga might just be the most boring league on the continent after Barcelona handed out another thrashing.
Six-nil up at half-time, they eventually trounced Levante 7-0 and scored after just two minutes. The only surprise is that this Barcelona side has never rattled up double-figures against an opponent.
Resembling a sunnier Scottish Premier League when Rangers played in the top tier, La Liga is arguably an inferior spectacle than the glorious Celtic-Rangers ding-dongs of the mid-90s.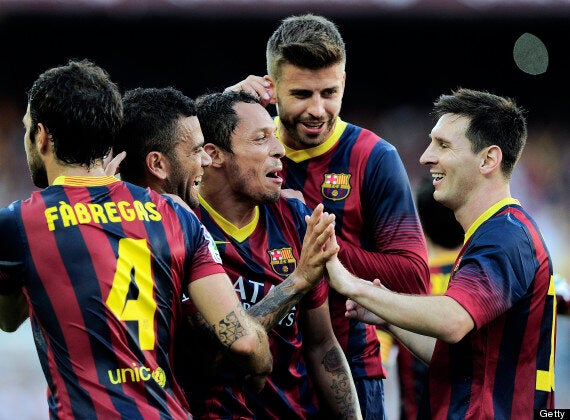 Barcelona celebrate one of their seven goals on Sunday
Atlético Madrid threatened to halt Barça and Real Madrid's duopoloy for a large portion of 2012-13 and even beat their city neighbours for the first time since 1999 in the Copa del Rey final.
However Radamel Falcao has left for Monaco and Atléti's triumph at the Santiago Bernabéu in May was semi-miraculous. They were vastly inferior and were primarily indebted to the excellence of Thibault Courtois in goal.
David Villa, wily and potent, is not an adequate replacement for Falcao, probably the best striker in the world and the top two will go another campaign unthreatened.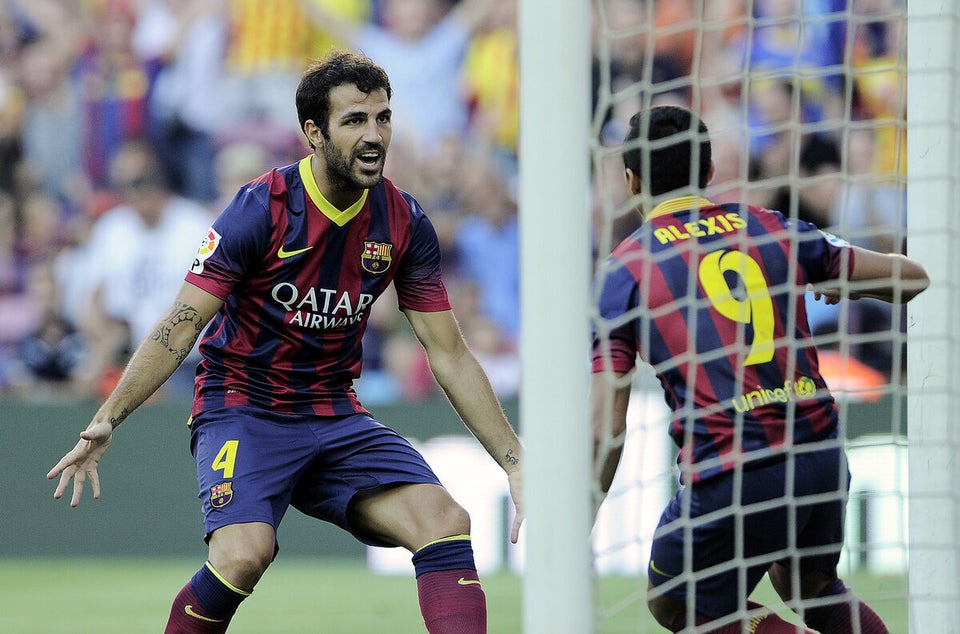 Barcelona 7-0 Levante
Madrid are at least watchable, since there is a chance they could actually be defeated on their own patch and Real Betis were excellent in a vibrant first-half on Sunday night.
Ultimately, Real won 2-1 but their fixtures benefit from more opponents arriving at the Santiago Bernabéu without the look of a team who would accept a 4-0 defeat.
Popular in the Community