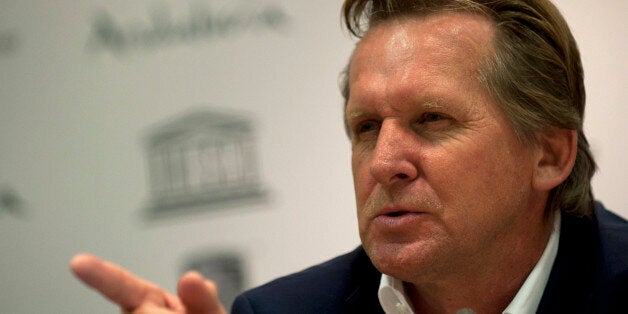 Bernd Schuster, the Málaga coach, has said doping in football is acceptable to treat injured players.
Schuster, who played for both Barcelona and Real Madrid in the 1980s, said he supports the use of performance-enhancing substances "as long as it is not intended to increase his performance".
"I say, as long as it comes to the pure regeneration, I have no problem with it," Schuster told Bild. "If a player is fit again after an injury in two or three weeks, then it makes good sense. But not when it is intended to bring a player to 120, 150, 180%. So as long as it is not intended to increase his performance but intended to bring him back as quickly as possible to the right standard."
"There is a culture now that some players have more pills and packs of tablets in their bags than deodorant and aftershave. They are very delicate, they need to be prepared for anything. And it is often just a state of mind. You could give them glucose and tell them it is good for them and they would take it.
"But these are extreme examples. Most guys are interested only in proper medicine and not in all these different therapies."
The former West Germany international also revealed footballers took "all sorts of things" during his playing career.
When asked if doping was rife when he was a player, Schuster responded: "No. It did not exist as a term.
"We have all taken something. Not stimulants in the classical sense. But sometimes you go to the doctors or physiotherapists, even the morning before the game if you were not well or had a small ailment. And you didn't ask questions about what it was that they gave you in there.
"But it was not about getting a bolt of electricity up your a**e and then being able to run at 200% capacity around the place."
Spanish sport has been damaged by the trial of Dr. Eufemiano Fuentes earlier this year.
Fuentes offered to reveal the names of athletes he helped dope, including footballers and tennis players.
However judge Julia Santamaria protected their identities, chiefly because Fuentes was charged with "endangering public health".