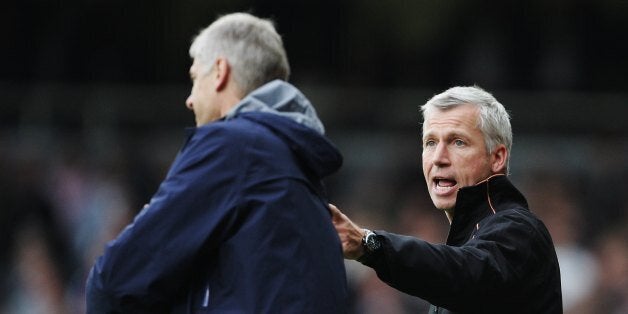 Cabaye was withdrawn from the Magpies' 4-0 defeat at Manchester City on Monday night hours after Arsenal's offer became public.
Pardew said it would have been impossible for the Frenchman, who travelled down to Manchester, to concentrate and sent him back to the north-east.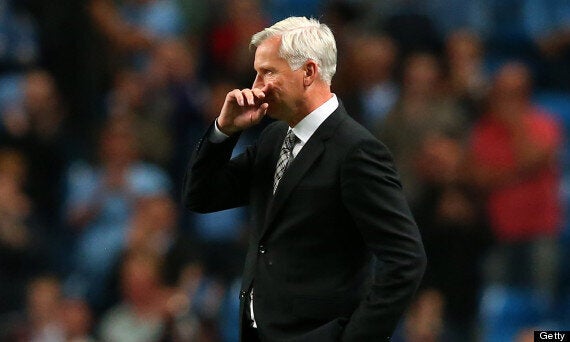 Newcastle's defeat capped off a miserable day for Pardew
"It is a very difficult situation and hard to get your head round to play a game of this magnitude," he said.
"It is pretty obvious I am upset about it. I am not sure of the exact terms of it (the bid) but it is below our valuation for sure."
Pardew also believes the timing highlights a flaw in the transfer window, with clubs at risk of losing their key men after the campaign has got underway.
"There is a question about the window being closed before we kick off the Premier League season," said Pardew.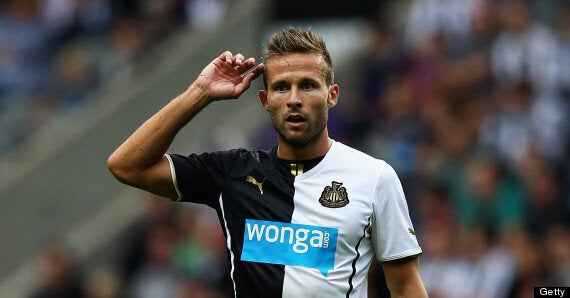 Arsenal are expected to make an improved offer for Cabaye
"I know the Premier League asked the European leagues to do it and they wouldn't fall in line.
"But after the summer we have had, the situations we have had, with Rooney as well, it is definitely something they need to put under the microscope again."
A plausible solution is unlikely and Pardew benefitted from in-season dealing when Newcastle bought six players in the 2013 January transfer window.
Pardew's relationship with Arsenal manager Arsène Wenger is also an intriguing sub-plot. The pair were involved in a memorable touchline row in 2006 after West Ham scored a late winner against the Gunners, and Wenger was also criticised by Pardew for the lack of English players in his squad earlier that year.
The Newcastle boss was also appalled Arsenal made the offer on a matchday.
"I didn't see any reason why that needed to happen," added Pardew. "Why they couldn't do us the respect and the honour of waiting until Tuesday evening is beyond me."