'MasterChef' judge Gregg Wallace has broken his silence about the hotel punch up he was involved in at the weekend.
It was revealed the star had punched a man five times after he was alleged to have touched Gregg's girlfriend's bottom at a private dinner at a hotel in Worcestershire.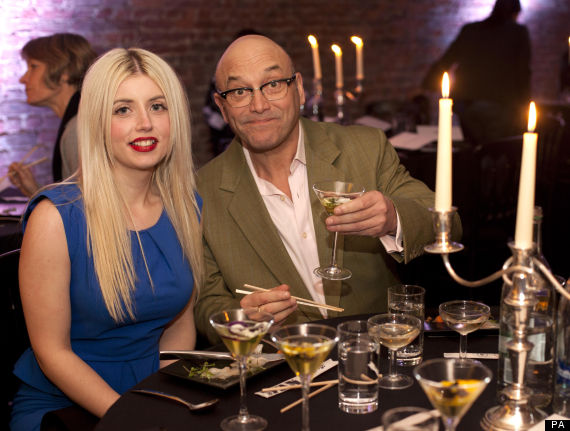 Gregg Wallace and girlfriend Anne-Marie Sterpini
Speaking to The Sun of the incident, the greengrocer and former rugby player said he wasn't the 'sort of bloke who lets something like that go'.
"This guy touched (his girlfriend) Anne-Marie's bum and made some inappropriate comments," he said.
"I'm not the sort of bloke who lets something like that go. It's completely disrespectful. What guy can say they would stand for that happening to their girlfriend?
"I get very passionate about these things. I did what any bloke would do."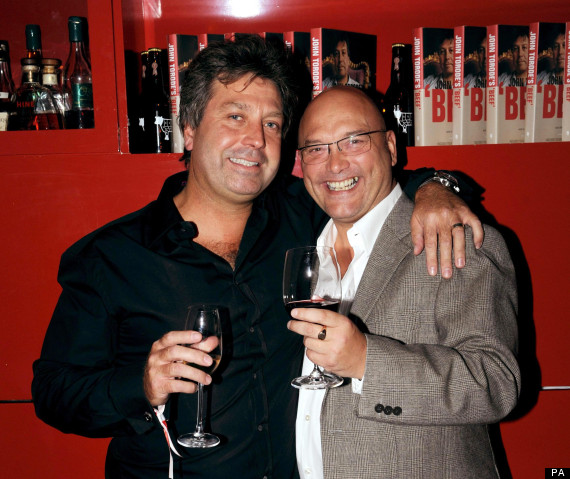 Gregg with 'MasterChef' co-star John Torrode
Meanwhile, the other man involved in the altercation has been identified as magazine publisher Paul Bates, who claimed that Gregg had turned on him 'out of the blue' after speaking to his girlfriend.
"Out of the blue, he just turned on me and pushed me across the room and I fell on a table," he told The Sun.
"But later, Gregg gave me an apology and we had a couple of whiskies together. It was something and nothing."
An eye-witness had previously told The Mirror: "Gregg didn't take kindly to whatever was said, he grabbed the man by the scruff of the neck and punched him. Then they both went flying across the room, with Gregg on top, and they landed on a glass table.
"He was defending his girlfriend's honour because the man had made inappropriate advances. He groped her bottom. Anne-Marie was horrified and so was Gregg," they added.

LIKE US ON FACEBOOK | FOLLOW US ON TWITTER