Melanie Sykes is well on her way to becoming the next Jodie Marsh, after she unveiled her impressively toned physique on Twitter.
The 'Let's Do Lunch' host's gym sessions are clearly paying off, showing off her rippling set of muscles in a selfie she posted on the social networking site.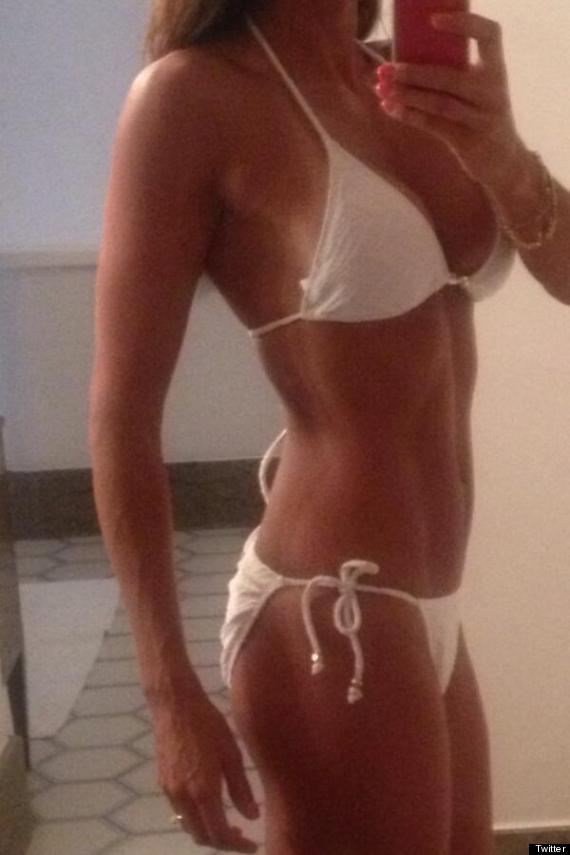 Mel showed off her amazing body on Twitter
And while Mel has been on holiday with her two sons Roman and Valentino, she hasn't been letting herself slack off from her regime.
Tweeting the snap, she wrote: "Been eating well,swimming,No booze and training in my hotel room. With the help of @activewoman #noexcuses #holiday
She also added: "Final day of my hols, and I've swam 40 lengths of the pool per day, ate well and exercised. Feeling good! #holiday training @activewoman x."
On Tuesday, it was revealed that the former lads' mag favoruite had been signed up as the face (and body) of lingerie brand Ultimo.
To celebrate, Mel posed for her first underwear shoot in five years, looking amazing in an array of lingerie.
"I actually can't believe I have shot my first lingerie campaign in my 40s, but I really do feel in good shape at the moment and thought 'OK Mel, it's now or never!'," she said.

LIKE US ON FACEBOOK | FOLLOW US ON TWITTER