Britney Spears, Parisian style and Cher Horowitz from Clueless, here's what happened when we caught up with the new face of Max Factor's Wild collection, singer/songwriter - who's just landed her first UK number one - Charli XCX...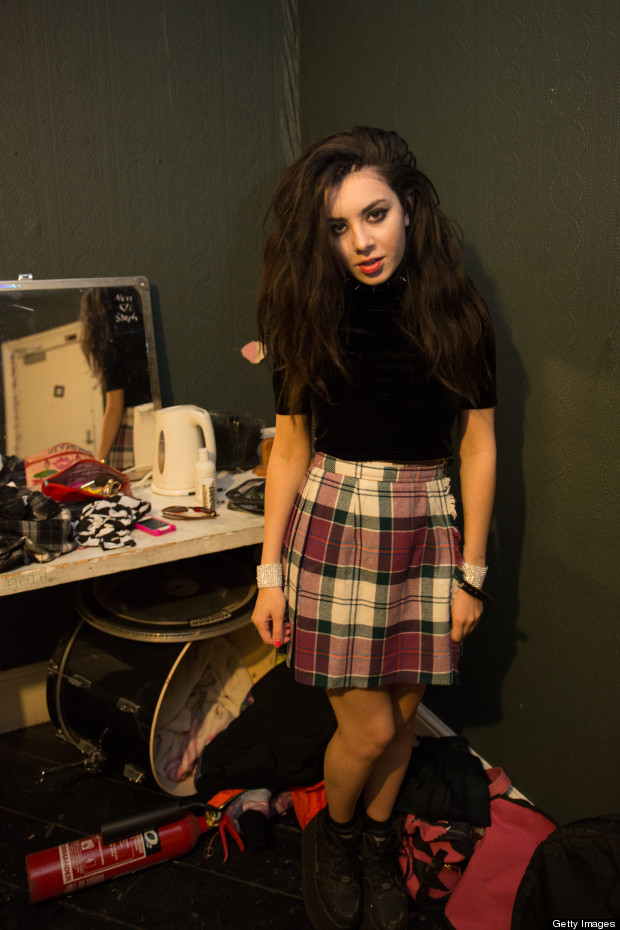 When I look in the mirror I see... someone who usually looks a little bit tired from all the travelling, but is ready to take on the day. I always feel my best when I come off stage because there's so much adrenaline - it's a really cool rush and I love that.

If I was stranded on a desert island with one dress it would be... a crop top and tartan mini skirt with my buffalo (aka Spice Girl platform) shoes - not a dress! My style is a mix between Nineties schoolgirl meets soft grunge. I love a lot of tartan and loose baggy shirts. Platform shoes are a must. I was obsessed with Spice Girls when I was younger and that probably was the trigger for me.

When I was at school I wanted to be... Britney Spears! I think Britney got me into music. I remember when I saw the 'Hit Me Baby One More Time' video I went crazy! I said, "Mum, mum, mum I want my hair like that!" so we had to go and buy loads and loads of scrunchies.

My biggest style triumph was... whenever I'm on stage. I like to experiment. I think it's important to be bold, be real and just be you. I don't really follow trends, I'm never really sure what's in and what's not. I just try to be myself. I am really into French Parisian fashion circa 1960s-70s though.

If I could be one character from film or literature it would be... Cher Horowitz from Clueless. I'm inspired by movie characters and obsessed with Cher! She's such an iconic funny character. I find the most beautiful girls are the ones that are really themselves. I also like Wednesday Addams and Nancy Downs from The Craft - she's gothic and has the best wardrobe and killer dark lips!