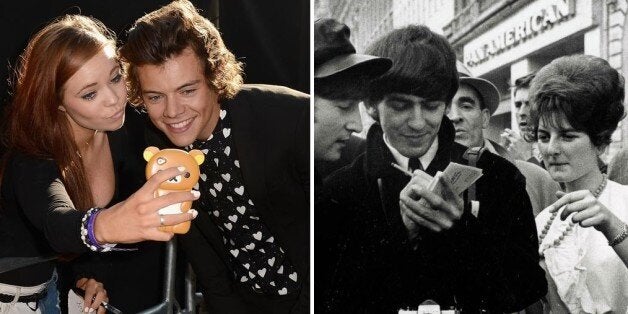 One Direction fans took over Leicester Square in London on Tuesday night for the 'This Is Us' Premiere.
Movie bosses hope that 'This Is Us' will take over box offices worldwide and the film is expected to gross over $1 billion as their army of teenage fans flocks to the cinemas.
But the teenage pop stars are not the first group to make the move to the big screen. In 1964 The Beatles starred in 'A Hard Days's Night' and then went on to appear in 'Help!', 'Magical Mystery Tour', 'Yellow Submarine' and 'Let It Be'.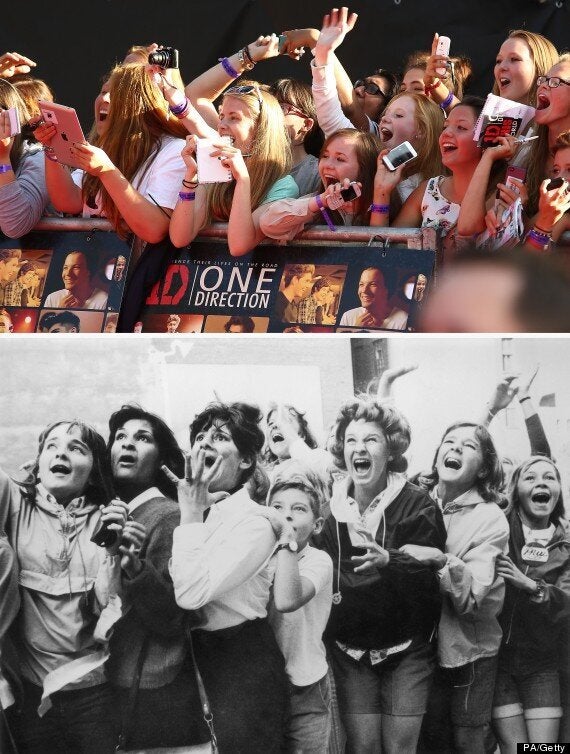 Emotional One Direction fans (top) in London on Tuesday night and Beatles fans (bottom) scream with excitement
Back in the 1960s, Beatles fans were nearly as fanatical as One Direction's followers, causing hysteria around the world and even trying to scale the gates of Buckingham Palace.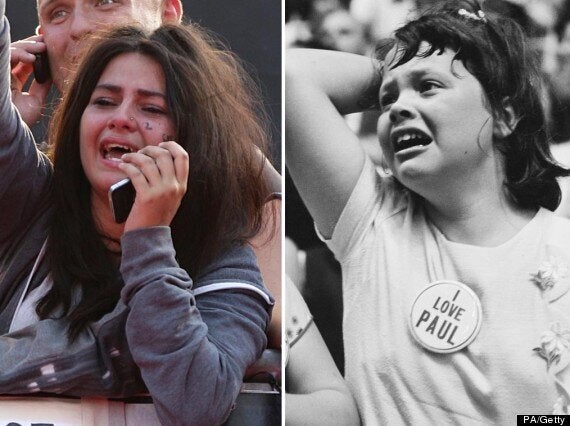 'Directioners' apparently as passionate as Beatles fans, as One Direction turned up in Leicester Square.
The scenes on Tuesday night in Leicester Square have not been witnessed for decades and will probably not be seen again, well, at least until the next One Direction film premiere.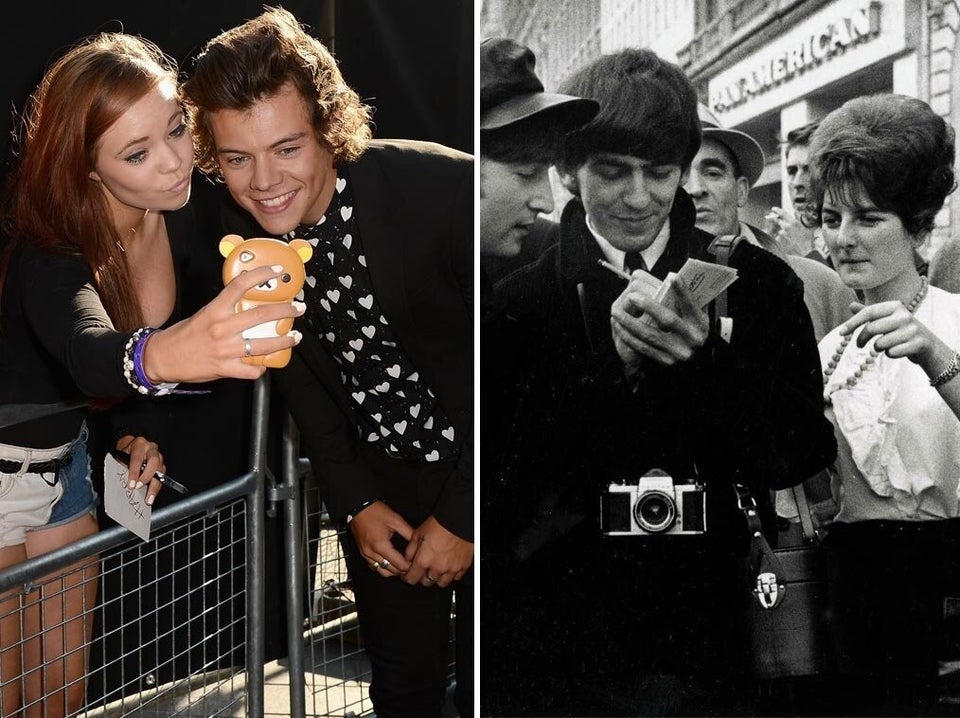 One Direction v Beatles fans