It may be raining at the Oval, but the Sky Sports cricketing gurus know how to entertain their audience during Ashes intervals, and during another of their nets masterclasses Andrew Strauss managed to wedge a tennis ball inside Nasser Hussain's helmet.
Batsmen's training to handle bouncers includes tennis balls being thrown at from close range, which tests their reflexes.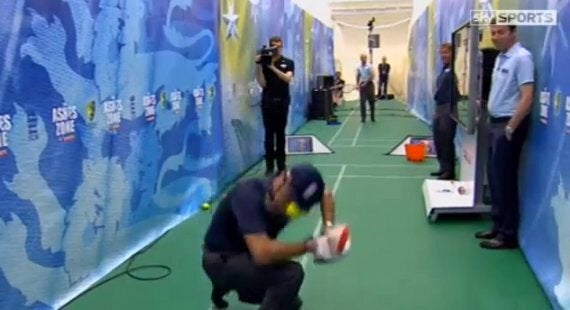 Hussain reacts too slowly
Strauss, nicknamed PT (posh t**t) during his playing days, happens to be quite good at tennis, and with his second serve, wedged the tennis ball between Hussain's cap and grill.
"Like I said - keep your eye on the ball! Strauss gets payback for me running him out all those years ago," Hussain joked.
"What a great shame it wasn't one of these hard balls," remarked David Lloyd, back in the studio.
Related