Even if you hate weddings, you'd have to be seriously stony-hearted not to be touched by this video of the moment paralympic athlete Nathan Stephens took to the dancefloor with his new bride.
Nathan, 25, lost both his legs in an accident when he was 9, when he fell in front of a train.
He spent eight months practising - despite hating wearing prosthetic legs for too long because they are painful - and danced with Charlene Beard, 26 at their wedding reception.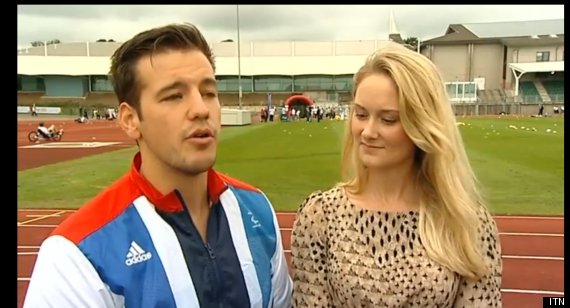 The Daily Mail reported him as saying: "My older brother Andrew burst into tears, I think everyone was crying. I have not worn my legs for years and most people at the reception had never seen me standing up out of my wheelchair before.
"We knew it would be a spectacular start to our night. I was more nervous walking onto the dance floor than when I competed in the London Olympics."
MORE ON HUFFPOST UK:

WATCH: Bride Has 80 Bridesmaids At Wedding
They were married at the Celtic Manor Golf Resort in Newport, South Wales, on Saturday.
FOLLOW HUFFPOST UK LIFESTYLE ON TWITTER | LIKE OUR PAGE ON FACEBOOK