Last night, "Bale 11" was listed as a possible "category" Madrid fans could order with their new adidas shirt, before both name and number were hastily removed.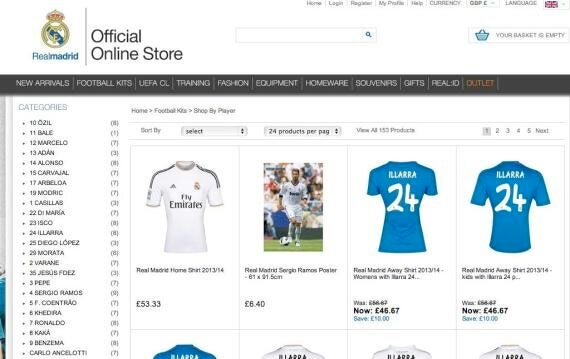 Bale's name is listed on the left-hand side
At least Madrid will have Bale shirts to flog, unlike Chelsea with Robinho.
So confident were they the Brazilian would join them in 2008 they invited fans to pre-order their "Robinho" shirt, only he signed for Manchester City in a British record transfer days later.
Popular in the Community