Shoreham FC have been forced to call of their Sussex County League match with Lingfield because of a travellers invasion at the seaside club's ground.
A large contingent of around 50 caravans set up camp outside Shoreham's ground on Thursday prompting the club to notify the Sussex County Football League in a bid to address the situation.
Tim Loughton, the MP for the Sussex constituency of East Worthing & Shoreham, has also intervened to help move the travellers on so that fixtures can be fulfilled.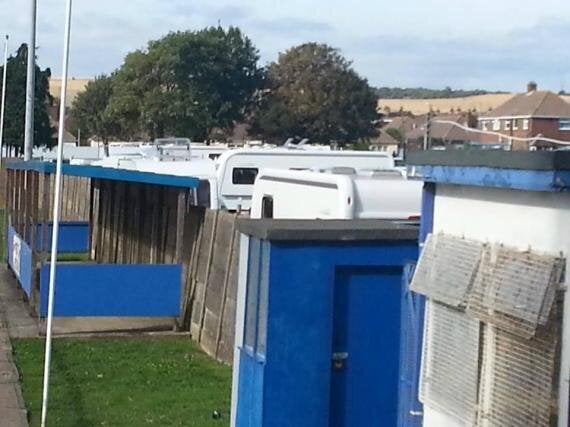 Shoreham's Twitter account stated the club was "very angry and nervous/worried" and admitted they were powerless to clear the travellers.
Former Premier League footballer Jamie Lawrence, who joined Lingfield this month, tweeted his bemusement at the situation.
Shoreham's fixture with Hassocks on Tuesday is also off.
Related