After bad light forced a draw between the hosts and Australia, England players enjoyed twilight celebrations on the Oval turf as they savoured their third successive Ashes triumph.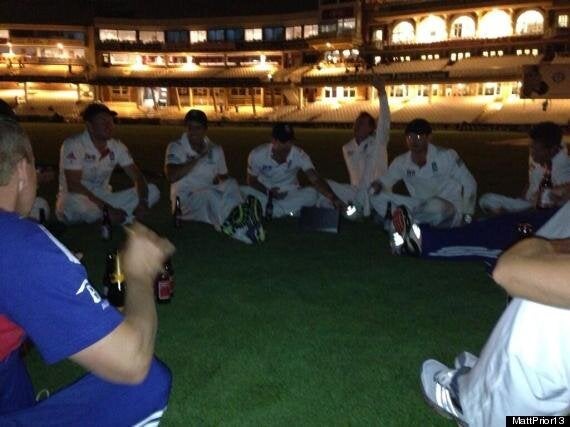 Prior posted a picture of England cricketers celebrating on the Oval pitch
Spinner Graeme Swann said: "I think the call of nature might have come once or twice but it was nothing untoward."
"It was midnight, a private celebration in the middle of the pitch and the ground was dark."
He was shown the door at Shooshh club in Brighton, East Sussex, after some women clubbers complained of being hassled. Panesar urinated from the promenade above the venue on to doormen standing below, after being thrown out of the club.
He will leave Sussex at the end of the season after being released from his contract.
Australian journalist Malcolm Conn said he saw England players relieve themselves on the maligned Oval wicket.
England were still batting out their first innings on the final day and scored at a rate of two-an-over on Friday, with the wicket scuppering any realistic chances of a victory.
Related