Brit Dan Evans produced the stand out result on day one at the US Open with a 6-4 6-4 6-2 victory over 11th seed Kei Nishkori.
Ranked 179th in the world, the Brummie's biggest career highlights have come in Group I of the Europe/Africa Zone in Davis Cup, where he has helped Britain beat Slovakia and Russia over the last two seasons.
And three days after qualifying at a slam for the first time, Evans, 23, posted his first ever main draw win, and with it guaranteed himself prize money of around £34,000 - a quarter of everything he has won in his career so far.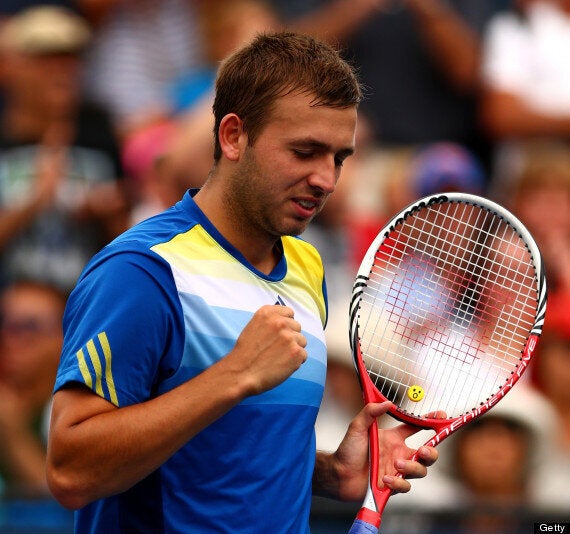 Evans' win is the highlight of his career
He said: "I knew I was a good player, but I just hadn't put it all together. I was pretty calm. It wasn't that much of a big deal what was happening on the court. I wasn't nervous.
"I played another good match. I've played some good matches for the last five weeks. I really want to go far in the tournament, win a few more matches. I'm ready to play again."
Evans' victory meant he has become the the fourth Briton to beat a top-15 player at a Grand Slam in the last 20 years, after Andy Murray, Tim Henman or Greg Rusedski.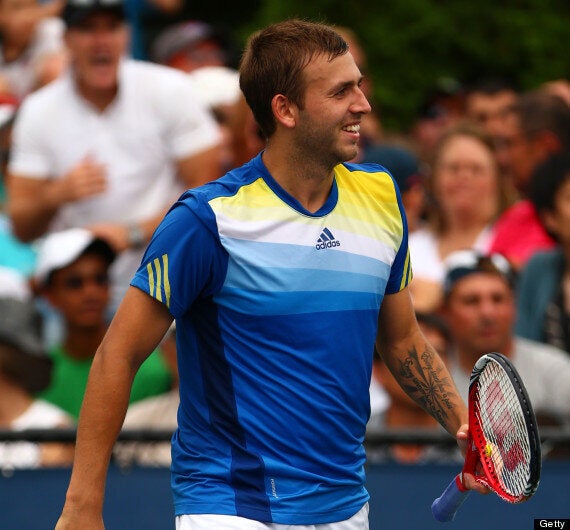 Evans will face Bernard Tomic in the next round
In the second round he will take on Australia's abrasive Bernard Tomic.