Fresh from his headline performances at Leeds and Reading festivals this weekend, Eminem has unveiled his new single, 'Berzerk'.
Complete with his signature mix of booming beats and classic rock samples and in typical Slim Shady fashion, he jibes at tabloid figures including Britney Spears' ex, Kevin Federline, Khloe Kardashian and her husband Lamar Odom.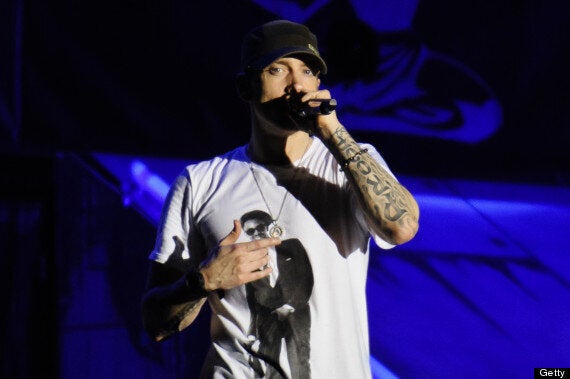 Eminem at Reading festival
Seemingly calling Khloe ugly on the track, he says: "Woke up in that Monte Carlo, with that ugly Kardashian Lamar O / Sorry, yo we done both set the bar low."
He goes on to sing: "Take your shoes off, let your hair down and go berzerk all night long/Grow your beard out, just weird out and go berzerk all night long."
The rapper - after revealing a video teaser of his new album 'MMLP2' at the MTV Video Music Awards in New York on Sunday - has pushed the track on his official website.
Sunday's teaser footage lists Dr Dre and Rick Rubin as the album's executive producers, along with the release date of 5 November.
'MMPL2' is Eminem's follow-up to his 2010 album 'Recovery', and the title suggests the album could be conceived as a sequel to his third studio record, 2000's 'The Marshall Mathers LP', which contains hits like 'Stan', 'The Way I Am' and 'The Real Slim Shady'.
The rapper was joined by Dido as he performed 'Stan' at Reading, which marked his return to the event after 12 years.
Are you glad Eminem is back with some new material? Do you like 'Berzerk'? Let us know below.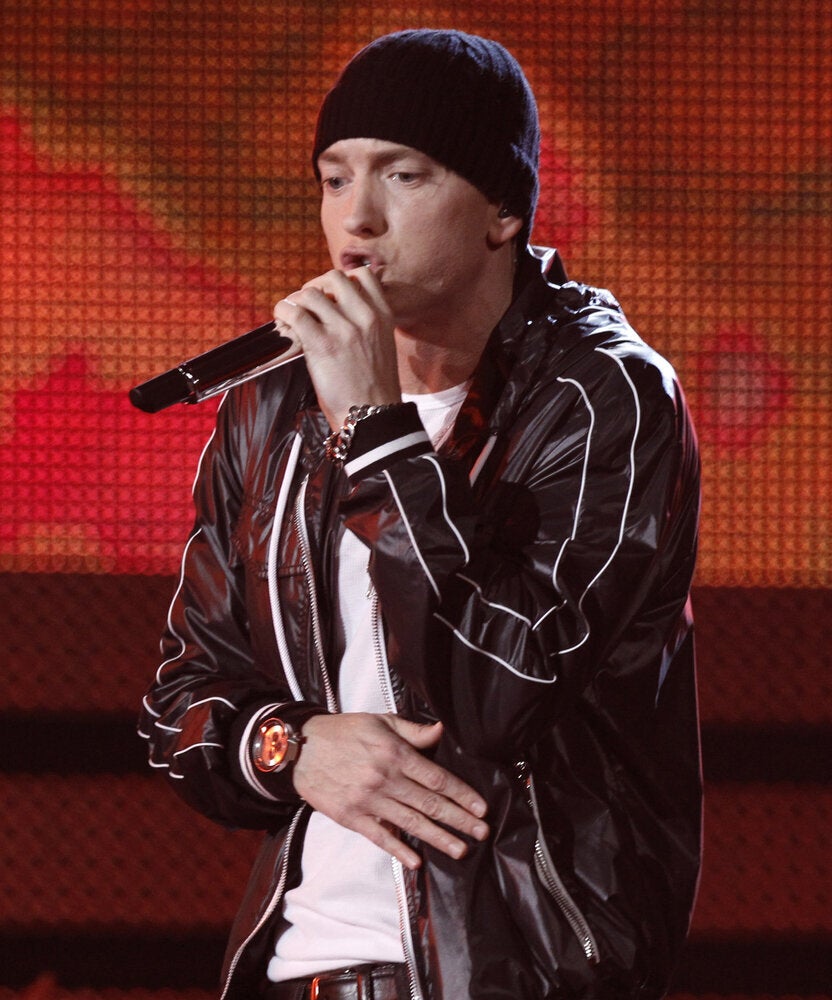 Eminem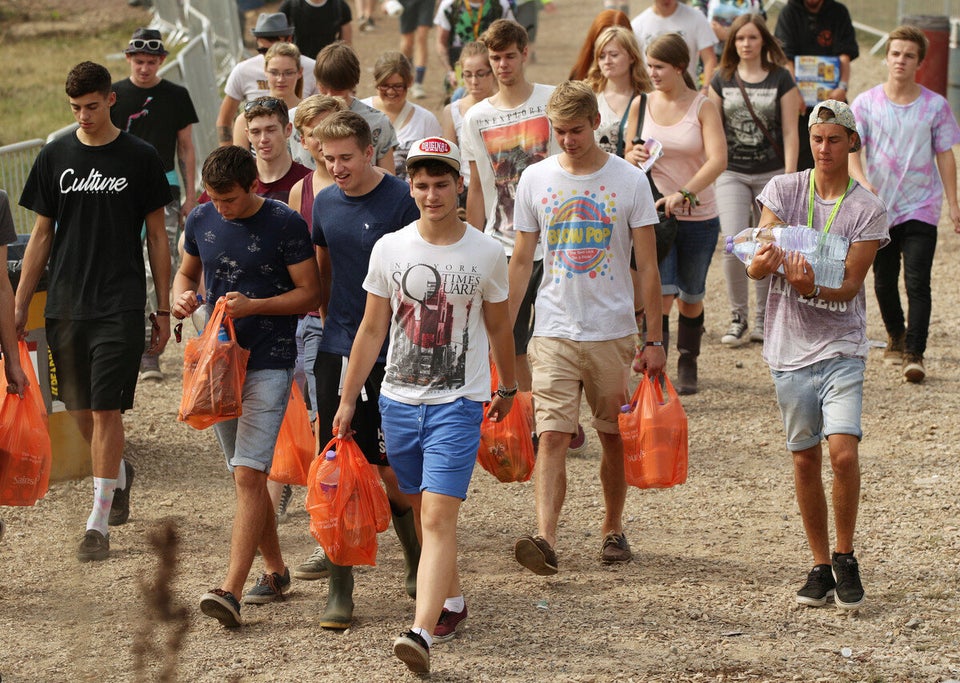 Reading Festival 2013
Popular in the Community