Jack Johnson unveils his second single 'Radiate' from the new album, and HuffPostUK has the exclusive video to go with it.
WATCH ABOVE: Jack Johnson Debuts 'Radiate' From His Forthcoming Album
In 'Radiate', the US folk star turns his attention to the ukulele, percussion, dobro and his faithful acoustic guitar for a rosy tribute to his 6-year-old son's overactive imagination.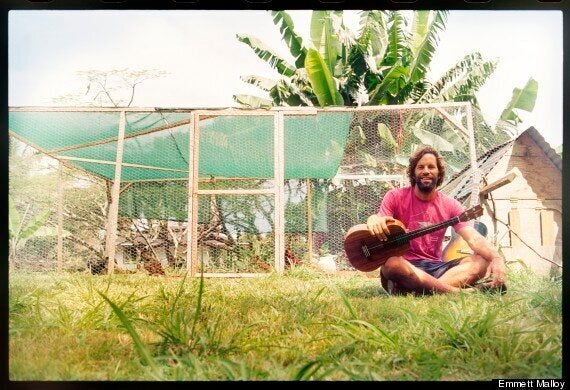 'Radiate' finds Jack Johnson in mellow, paternal frame of mind
With a banquet of wurlitzer, glockenspiel, accordion, bass and kalimba - courtesty of Zach Gill - adding texture and bringing his words to life, is one of the standout tracks on his new album.
'Radiate' is out on 16 September, the same day as his much-anticipated new album, 'From Here To Now To You'.
He'll be toasting the album's release with a show at London's Roundhouse that same night, as part of the iTunes Festival.
Jack Johnson has sold over 19 million albums worldwide since his 2001 debut, 'Brushfire Fairytales'. This is his 6th record to date and the follow-up to 2010's 'To The Sea' which debuted at No.1 in the UK.
Sun 8 - LONDON, BBC Radio 2 in the Park, Hyde Park
Wed 11 - MANCHESTER, Lowery Theatre
Thu 12 - BIRMINGHAM, Symphony Hall
Mon 16 - LONDON, iTunes Festival, Roundhouse
Also from the new album, 'I Got You'...
Related