Miley Cyrus's VMA performance certainly turned heads and rolled some eyes as she sent Twitter users into a twerking meltdown.
Her 'Hannah Montana' character seemed like a distant memory as the former Disney star showed off her trim frame in a racy flesh coloured outfit.
Putting twerking even more firmly on the map, Miley wriggled her cheeky derrière endlessly during her performance with singing sensation Robin Thicke, who recently hit the headlines with his raunchy 'Blurred Lines' video.
However, Miley's twerking fixation seems to have travelled upwards all the way to her mouth, as her elongated tongue appears to have a life of its own, protruding on more than several occasions during the VMAs.
The pop starlet could certainly give Gene Simmons a run for his money…. here's how many times Miley's twerky tongue made an appearance.....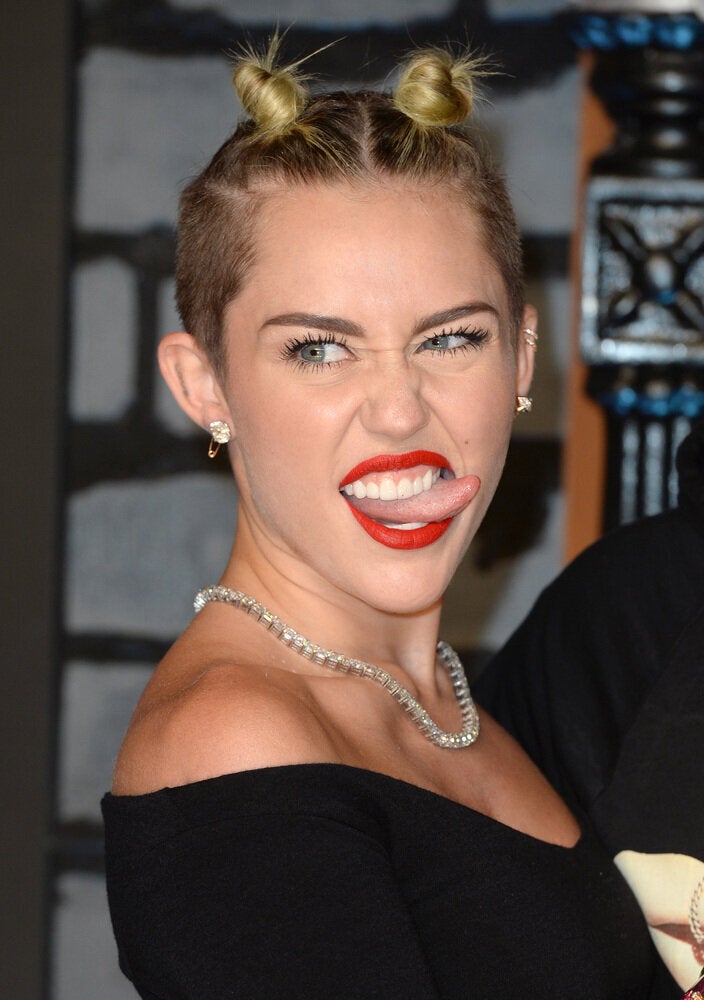 Miley Cyrus' VMA Twerking Tongue
Related