Half-way through the series of 'New Tricks', and the absence of Alun Armstrong could have meant the end of the show as we know it.
Except, this week heralded the arrival of Detective Danny Griffin, played by another familiar face, small screen veteran Nicholas Lyndhurst.
Seamless addition Nicholas Lyndhurst
In the belated hunt to solve the murder of a pornographer - with the customary amble through an array of suspects, and a pleasant meander through spot-the-location London - Lyndhurst seamlessly joined the party, looking like he'd been born in his shapeless raincoat, and adding a pleasantly serious foil to Gerry and McAndrew's antics.
Do you think Nicholas Lyndhurst is a worthy addition to the team? Let us know below...
Griffin has his own hinterland, we learned, with his feisty daughter Holly (Storme Toolis) at home, helping him solve crimes and, judging by his debut, Lyndhurst has exactly the chops required to give this series another boost of energy, lest it show signs of complacency.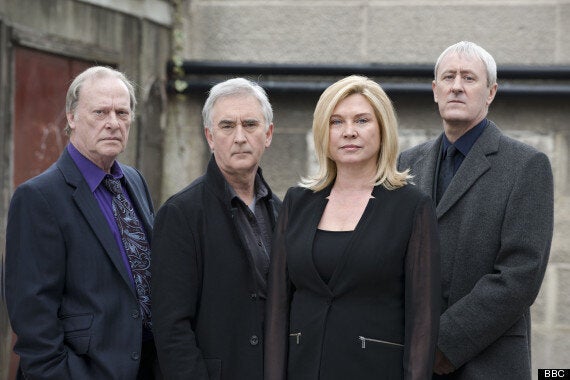 Nicholas Lyndhurst is the latest familiar face to join the gang
And, should we think one big swap was change enough, there's another one brewing, with materfamilias Amanda Redman soon to make way for Tamsin Outhwaite. One thing you can say for New Tricks, they keep us on our toes.
Click here for more TV Reviews