Are you looking forward to the next-gen gaming consoles, but a bit disappointed by the all-black looks of both the Xbox One and PS4?
Well we have good news for you: a spiffy-looking White Xbox One has been leaked online. And you can have one! (If you work at Microsoft... on the Xbox One project).
The white version of the console was posted on Reddit over the weekend, but any hopes that it might be released alongside the black Day One console have been dashed, after it was reported that the machine was a limited 'special edition' for those who helped to actually make it.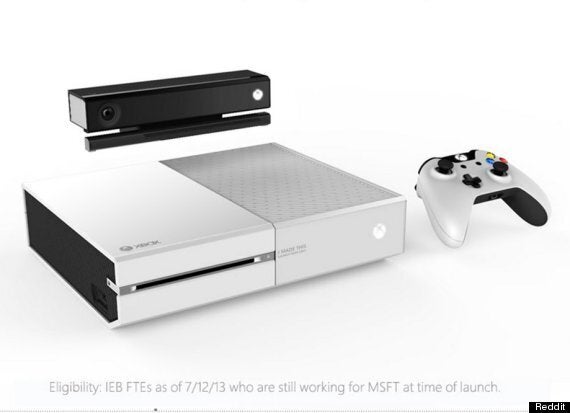 Inscribed with the words "I Made This", the Xbox will be given free to all employees in Microsoft's Interactive Entertainment Business, alongside a year of Xbox Live, some games and even - joy of all joys - a special 'achievement'.
And so, alas, it appears that you will not be able to buy a white Xbox One yourself. At least not initially - we wouldn't rule out new editions of the machine later in its lifespan.