Pupils and teachers joined forces on Wednesday to pay tribute and remember a 14-year-old girl who committed suicide after being a victim of cyberbulling on the chat forum Ask.fm.
Hannah Smith was found hanged in her bedroom at the family home in Lutterworth, Leicestershire, by her teenager sister Jo earlier this month. Hannah's family also attended the memorial service, which took place a day before the student was due to start at her local Lutterworth College.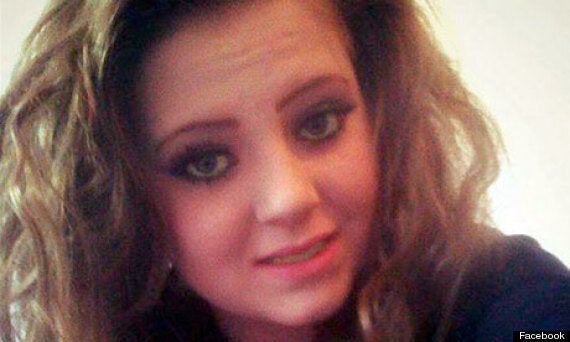 Hannah Smith was a victim of cyberbullies on Ask.fm
Hannah's father David Smith and her sister joined pupils from the teenager's Year 9 group, teachers and governors for a moving service at Lutterworth High School.
Following the 20-minute service, Mr Smith and Hannah's sister placed flowers beside a plaque commemorating the teenager's life in the school's garden.
Speaking ahead of the service, headteacher of Lutterworth High School, Nora Parker said: "The whole community has been devastated by what has happened and everyone is trying to come to terms with why a young, bright and popular girl who had everything to live for should take this course of action.
"However, we hope the service will be an occasion when people can come together to share their sorrow, remember Hannah and celebrate her life."
Controversial website Ask.fm launched an independent safety review after coming under scrutiny following Hannah's death on August 2.
The teenager's family said she endured months of torment on the question-and-answer website.
The site has since agreed to make changes to make it safer for users. Among the changes being introduced are a higher-profile button for reporting bullying and a pledge to hire more site moderators.
The website has also said it will set up a separate site for parents to find out more about Ask.fm. All the changes will be introduced by spring next year.
Welcoming the website's changes, Mr Smith said he believed the auditors had "taken a good, long look" at the website and the measures would make the site safer.
"It's a shame that someone has to go through what I and my family have gone through to get a company to change its ways," he said.