Former pop wild child, Cyndi Lauper, who famously sang "girls just wanna have fun", has slammed Miley Cyrus's MTV VMA perfomance with Robin Thicke.
In an interview with Australia's Brig & Lehmo on Gold 104.3, she suggested the pair's controversial performance glorified date rape.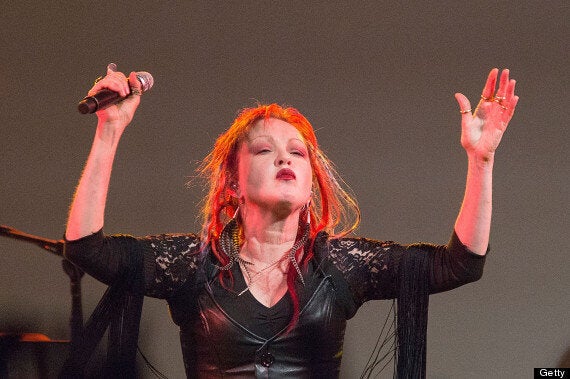 "She's in a song that literally says that the blurred lines allowed you to - when a woman says no, she means yes - and that's frightful because that's date rape," noted Lauper.
"That was girl gone wild. So sad, so sad," she added.
Meanwhile, Miley's dad has defended his 20-year-old daughter's performance which saw her gyrating on stage wearing nothing but a nude-coloured PVC bikini. Robin Thicke and Miley Cyrus
Country singer Billy Ray told Entertainment Tonight: "Of course I'll always be here for Miley. Can't wait to see her when she gets home.
"She's still my little girl and I'm still her dad regardless how this circus we call showbusiness plays out.
"I love her unconditionally and that will never change."
However, Brooke Shields, who played Miley's mother on Disney show Hannah Montana, branded the performance "desperate".
She quipped: "I was Hannah Montana's mother! Where did I go wrong?"
Brooke added: "I just want to know who's advising her, and why that is necessary....[children] can't watch that. I feel like it's a bit desperate."
Robin's mother Gloria Loring also joined the chorus of disapproval, telling Yahoo!: "I was not expecting her to be putting her butt that close to my son. The problem is now I can never unsee it."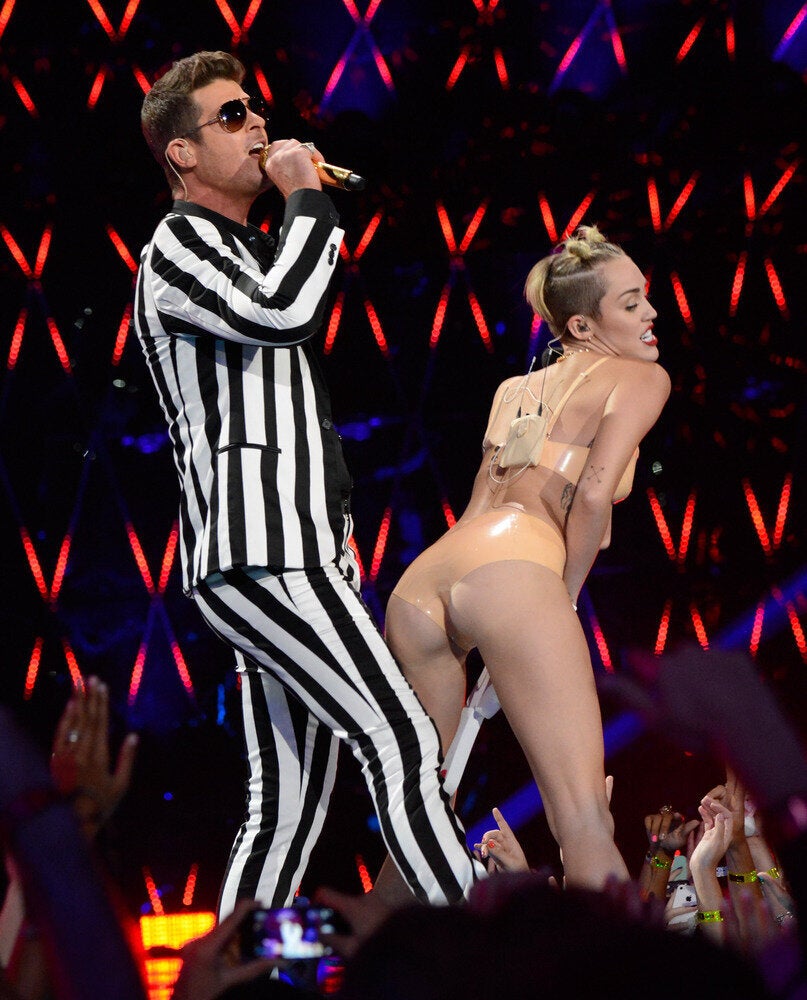 Miley Cyrus Twerking