A rifle, a raccoon and a poorly-timed sneeze have left an elderly Connecticut man with a painful gunshot wound.
Police say the 81-year-old armed man had been stealthily "lying in wait" for the naughty creature before he accidentally shot himself.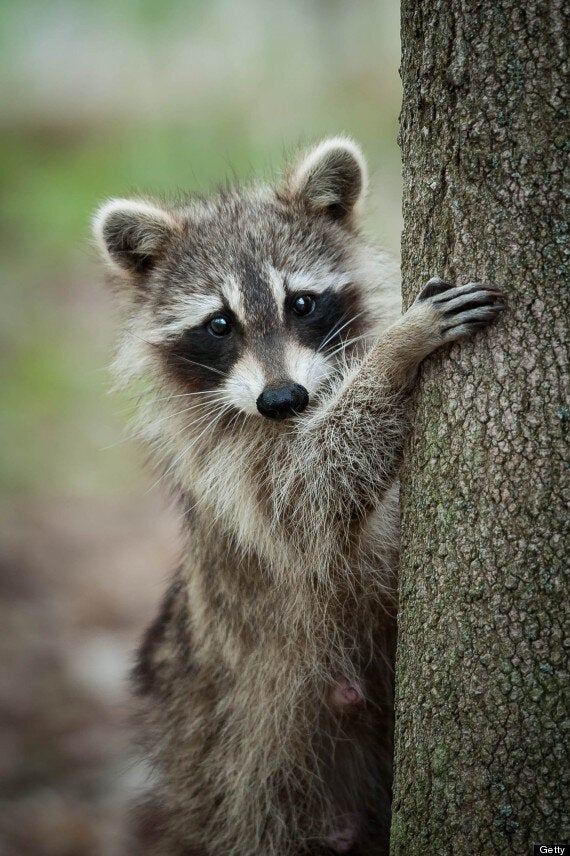 The 81-year-old man was lying in wait with a rifle for the pesky raccoon
New Haven officers said James Pace Sr. shot himself in the shin after sneezing and falling off a chair.
Pace told authorities that the raccoon had been scratching at his back door for several days and he was so incensed that he had staked out the area in preparation.
Waiting for the mischievous raccoon with a .22-caliber rifle, police say he sneezed, fell over and then realised he had shot himself.
After the incident, Pace's son took him to be treated at the Yale-New Haven Hospital for his non-life threatening injury, and he was released soon after with no complications.
Police detectives seized the rifle and are investigating the shooting – sparking outrage on gun-rights websites.
"Wondering what right they had to seize the rifle," said one commenter on the site NC Gunowners.
While another, in response, posted: "According to the Fourth Amendment to the Constitutional of the United States, none, nada, zilch, nil, naught, nix and not one bit."
Related