The Pet Shop Boys will conclude their global tour by headlining one of the world's biggest New Year celebrations in Scotland.
They are set to perform at the Concert in the Gardens at Edinburgh's Hogmanay in what will be their only UK appearance, as they bring their Electric world tour to an end and welcome in the New Year.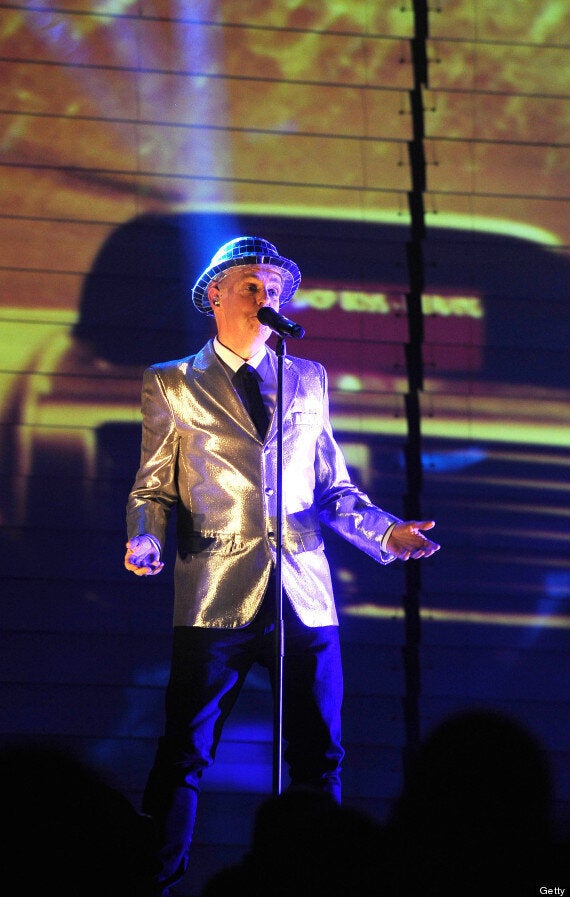 Neil Tennant of Pet Shop Boys
They had previously been scheduled to headline the event in 2006/2007 but heavy rain and strong winds forced organisers to cancel the Hogmanay party.
Seven years later, the Pet Shop Boys are set to return to mark the 21st year of the Scottish event.
Singer Neil Tennant said: "We are delighted to bring this show to Scotland on New Year's Eve.
"We've always felt we've had some unfinished Hogmanay business in Edinburgh after the weather put a stop to the planned 2006 show and this is going to be a fantastic way to see in the New Year."
During 2013, the Pet Shop Boys have played 45 gigs, including festival performances, in 25 countries.
In Edinburgh they will showcase their greatest hits as well as play new tracks from their 12th album titled Electric.
Pete Irvine, artistic director of Edinburgh's Hogmanay, said: "The Pet Shop Boys are on top of the world at the moment, and with Edinburgh's Hogmanay being the only UK appearance of their spectacular new show, they are the perfect band to help us celebrate our 21st anniversary at the very cusp of Scotland's most eventful year."
Since 1985 the Pet Shop Boys have sold more than 50 million records, won three Brit Awards and had 22 singles in the UK top ten, including four number ones: West End Girls, It's a Sin, Always on My Mind and Heart.
Tickets for the Concert in the Gardens will be available to buy from 10am on Friday August 30.
Popular in the Community