Yeovil Town allowed Birmingham City to literally walk the ball into the net for an equaliser during a fraught Capital One Cup second-round tie.
Blues manager Lee Clark intends to make a complaint against the Glovers' poor sportsmanship, after Bryan Webster's equaliser made it 2-2 in injury time.
Birmingham goalkeeper Colin Doyle had kicked the ball out of play following an injury to Blues defender Dan Burn, but Webster lobbed the stopper instead of returning the ball.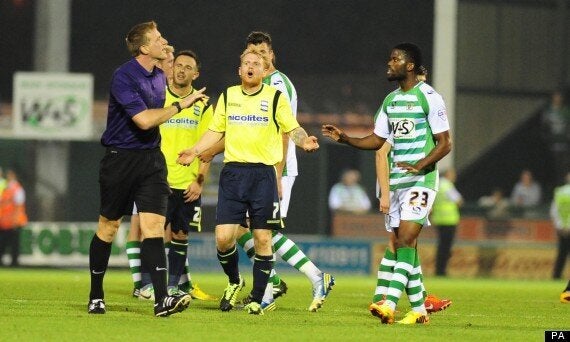 Birmingham City's Chris Burke (centre) leads the protests after Yeovil equalise
Having gone ahead in extra-time through Luke Ayling, Yeovil then immediately allowed Lee Novak to equalise unchallenged to make it 3-3. But Clark was still left incensed despite Birmingham's 3-2 win on penalties.
He said: "I might be wrong but my parents made me grow up to be a good sportsman, win lose or draw.
"I'm going to go down the right channels to complain. I think something has got to be done.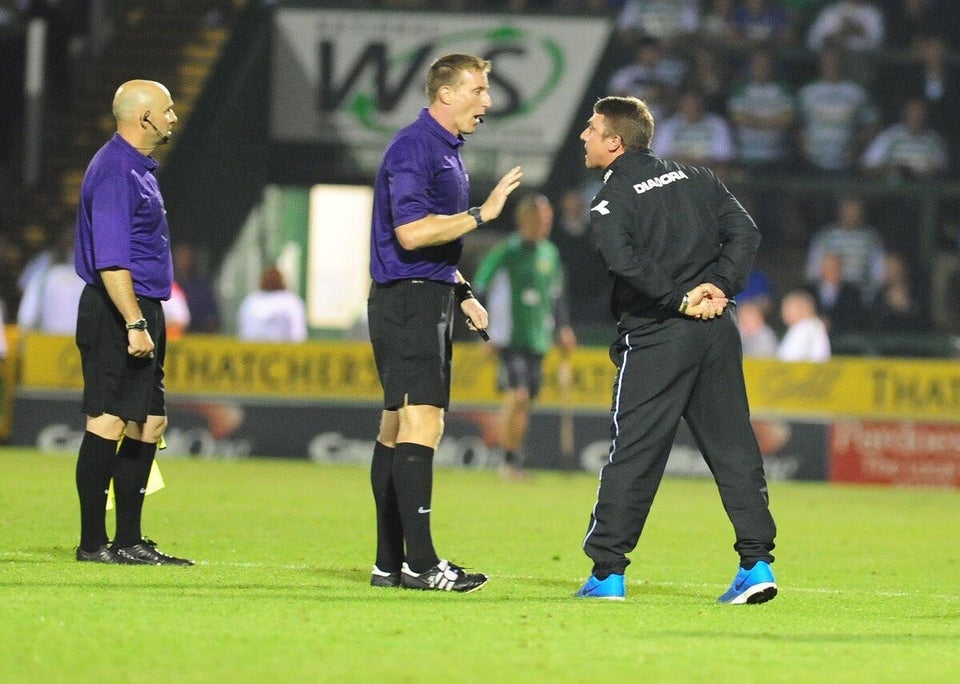 Yeovil-Birmingham
"It's always easy to give a goal back when you're leading. We were winning going into injury time."
Yeovil manager Gary Johnson was involved in an identical incident during a 2004 League Cup match during his first stint as Town manager.
Plymouth Argyle striker Steve Crawford was gifted an immediate equaliser after Lee Johnson, the son of the Glovers manager, attempted to play the ball back to the visitors' goalkeeper, Luke McCormick, and inadvertently scored.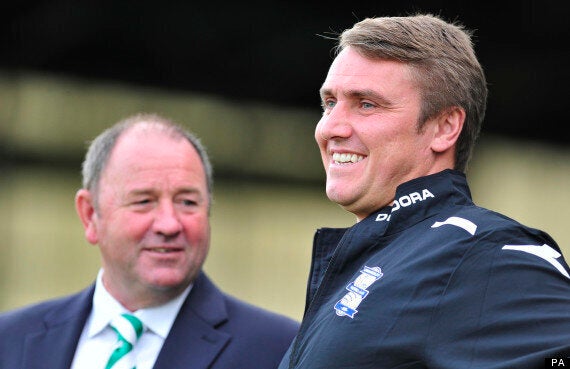 Gary Johnson and Lee Clark share a pre-match joke
On Tuesday night, Johnson admitted he told his team to play on and not return the ball to Birmingham from the throw-in.
He said: "I apologised to Lee Clark at half-time in extra-time because, on reflection, it was ungentlemanly. However, we get a bit fed up of teams kicking it out for their own players here when we're trying to get a goal back.
"I wanted us to play on but I didn't expect the Birmingham side to stand still, and didn't expect Byron to hook a goal in.
"I think people should look at this. How many teams are going to kick the ball out for their own players in the last minute?
"I apologise to the Birmingham fans, staff and players, but this kind of thing is happening too often at the minute."
Popular in the Community