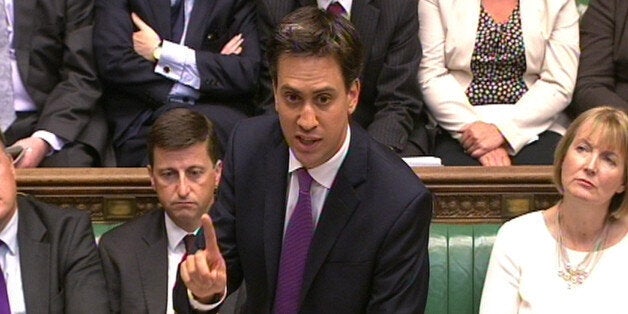 Ed Miliband has urged the Government not to "wash its hands" of Syria, despite MPs rejecting military intervention.
The Labour leader said David Cameron must "find other ways" to put pressure on President Assad.
"There are other routes than military means to actually help the people of Syria," he said.
"I don't think the Government should wash its hands of this issue.
"I think all of the focus of the Prime Minister and the Government in the coming days needs to be working with our allies to find other ways to press President Assad, to take action with our allies to put the diplomatic, political and other pressure that needs to be put on the Government there.
"We need the peace talks to get going. So there are other things the Government should be doing."
Mr Miliband went on: "I think this vote sends out a message to the world that Britain has learned the lessons of its past, it's learned the lessons of Iraq.
"There are times when we contemplate military action - and we're right to do so - but if we're ever to undertake military action, we'll do so in the right way.
"We'll work with other countries, we'll work through the United Nations."
Related