Irish band Kodaline have unveiled an acoustic version of their new single 'Brand New Day' featuring Nina Nesbitt.
'Brand New Day' is the fourth single to be taken from their debut album 'In A Perfect World', following the release of previous singles 'All I Want', 'High Hopes' and 'Love Like This'.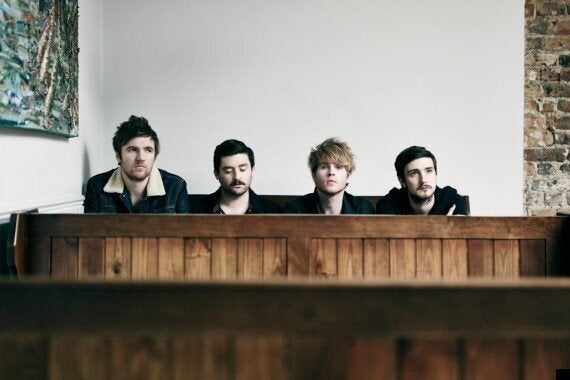 Talking about the collaboration with Nina, Mark Prendergast told HuffPost UK: "We first met Nina in LA, when she supported us at the Hotel Cafe. After that, we kept running into each other at shows and became friends. When we started planning the Brand New Day EP, the idea of collaborating on a track came up and Nina was the natural choice."
"Working with Nina was cool, she has such great a attitude to making music. We just started playing, kept the tapes rolling and worked it out as we went along. We also tried on a lot of hats. Don't ask," added Steve Garrigan.
And remarking on their growing success, Jay Boland said: "The rest of the year is all about touring. We've played festivals in Ireland, Japan, and just about everywhere in between, now we're about to head out on the biggest tours of our career. When we heard the news that our UK tour had sold out was unbelievable, now we've got our first US and European headline tours on sale too. It's pretty relentless until Christmas, but I can't wait."
Hear the track below. Kodaline's 'Brand New Day' EP is out now.