Music and a Richard Curtis rom-com go together like... a horse and carriage.
Think Julia Roberts and Hugh Grant hanging out in 'Notting Hill' and its no doubt to the strains of Ronan Keating's 'When You Say Nothing At All'. Even more married are Hugh Grant's stutterings through 'Four Weddings', to the more liquid tones of Marty Pellow and Co telling how us they "feel it in my fingers, I feel it in my toes..." , to chart-topping, record-breaking effect.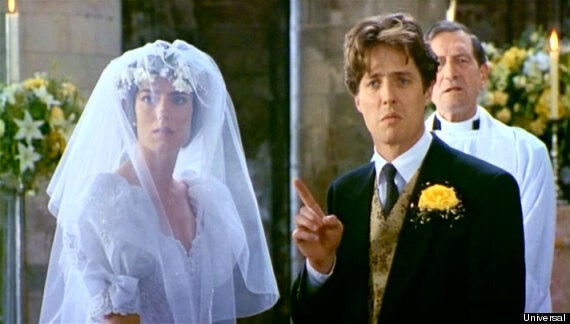 "I feel it in my fingers, and in my toes... just not for poor Duckface" - Anna Chancellor and Hugh Grant in 'Four Weddings and a Funeral'
For his new (and possibly final) rom-com, 'About Time', Richard Curtis has once again delved into his record collection to come up with an eclectic soundtrack, ranging from The Killers to Ben Folds, via Amy Winehouse, Ellie Goulding and Nick Cave.
WATCH ABOVE: EXCLUSIVELY ON HUFFPOSTUK - Richard Curtis explains his musical choices for 'About Time'
Here's the blurb on the film... At the age of 21, Tim Lake (Domhnall Gleeson) discovers he can travel in time… The night after another unsatisfactory New Year party, Tim's father (Bill Nighy) tells his son that the men in his family have always had the ability to travel through time. Tim can't change history, but he can change what happens and has happened in his own life—so he decides to make his world a better place...by getting a girlfriend. Sadly, that turns out not to be as easy as you might think.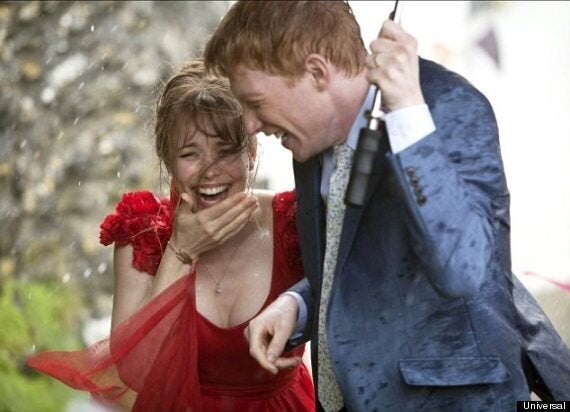 Another couple caught in the rain - Rachel McAdams and Domnhall Gleeson in 'About Time'
'About Time' is in UK cinemas from 4 September. Watch the trailer below...