British beaches aren't about sunbathing - there, we've said it.
The weather on our island is just too unpredictable, and even on a sunny day it takes a will of steel to take a dip in the sea, with the possible exception of southern England beaches.
So as we transition slowly from summer to early autumn, we've asked travel experts Rough Guides for their pick of the best in Britain.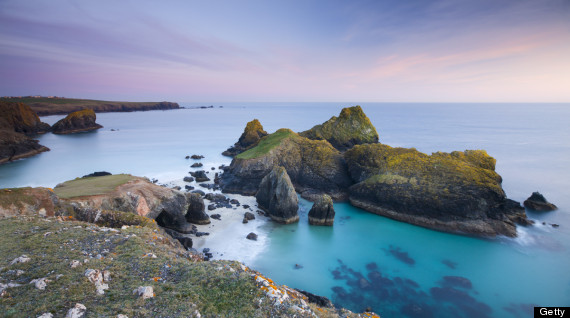 After all, the best memories we have of a British beach experience aren't ones of roasting in the sun, instead long walks along the water's edge with a warm cone of freshly cooked chips nestled in one hand.
Rough Guides editor Lucy Kane said: "We've picked out the star beaches here, each with their own special attraction, whether it's gloriously soft sand, great waves offering up adventurous windsurfing or an opportunity to see some exciting wildlife. It might not often be the weather for a sunbathe and a paddle in the UK, but these beaches are unfailingly beautiful come rain or shine."
To read the full gallery on the Rough Guides site, click here.