Just three more days. Three more days until the window clanks shut and that bloody draught is gone for four months. Chaotically, it is also three more days for the incompetents at Arsenal and Manchester United to spend some f*****g money and for Gareth Bale to stop wearing terrible clothes in a bid to force through his move to Real Madrid.
Three players and two problems. One, Madrid would not accept the aforementioned amount for three players who could easily command £100m between them. And two, Madrid won't sell Benzema unless they have an outstanding striker in already, which they don't. Looks like it'll just have to be Yohan Cabaye, Arsène.
The Express say Arsenal have made an £8.5m bid for St Etienne midfielder Josuha Guilavogui, though. Possibly the Plan D to Cabaye's Plan C.
Everton have rejected a £36m Manchester United joint bid for Leighton Baines and Marouane Fellaini, which is at least a fair offer. Merseyside for Manchester, lads?
United will probably come back, what with not having signed anyone this summer (or a midfielder in six years), though that doesn't give Everton a lot of time to replace arguably their two best players.
Helpfully for United, both players apparently want to be reunited with David Moyes, too.
Everton are still hopeful of landing Gareth Barry, but have stressed there is no chance they will be able to pay him £125,000 a week, say the Echo.
Unsurprisingly - and belatedly - Chelsea are keen to offload flop Fernando Torres, write the Mirror.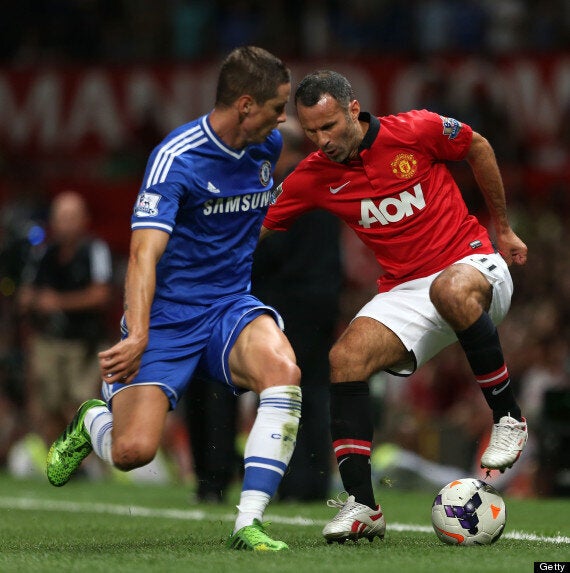 Torres: fooled by a 39-year-old
José Mourinho's show of no faith in the Spaniard at United on Monday night all but ended Torres' career at Stamford Bridge, and Samuel Eto'o's signing on Thursday pushed the 29-year-old closer to the exit.
One striker unfairly overlooked by Mourinho at Old Trafford was Romelu Lukaku, who enjoyed a fruitful 2012-13 season on loan at West Brom.
Baggies boss Steve Clarke has, however, conceded the Belgian will not return to the Hawthorns but he is interested in bringing Victor Moses in on loan from Chelsea.
And remember Shay Given? Well Liverpool are supposedly interested in rescuing him from the wilderness at Aston Villa to make the Irishman Simon Mignolet's deputy ahead of Brad Jones.
Related