Ron Howard has paid tribute to Sir David Frost, calling him a television pioneer, whose "audacity and courage" paved the way for a new generation of US television.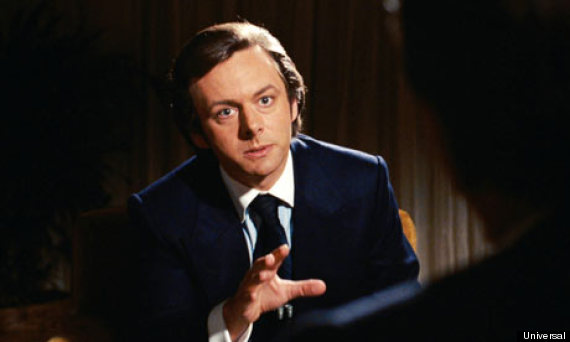 Michael Sheen as David Frost in the 2008 film 'Frost/Nixon'
The Oscar-winning director got to know Sir David, who died suddenly last night, when he made the 2008 film 'Frost/Nixon', about the broadcaster's history-making series of interviews with shamed US president Richard Nixon.
Ron Howard told HuffPostUK:
"I can't say that I got to know him but I enjoyed my meetings with him. One of the highlights that I finally qualified as an appropriate interview subject, and ended up being interviewed by him, so that meant a lot to me.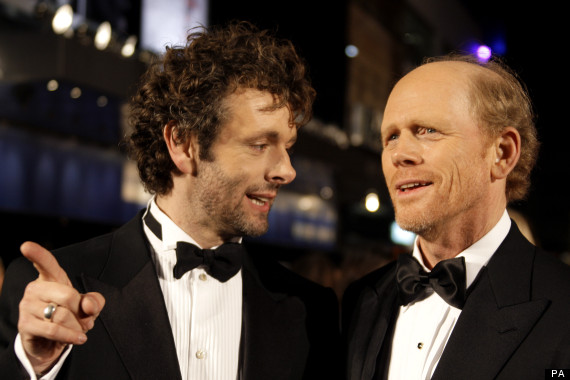 Ron Howard with Michael Sheen at the UK premiere of the film, which earned five Oscar nominations
"I had so much respect for his audacity, courage in the way he approached his career. He was also, I think, a bit of a pioneer television producer with some of his ideas.
"I think that Nixon broadcast that we made the movie about, the business decision once all the networks had turned him down, to bundle together all the independent stations and still create a major seismic television event in America, proved that a fourth network was viable, and I think that without it there would be no Fox or any of the other networks.
"It was definitely sad news this morning."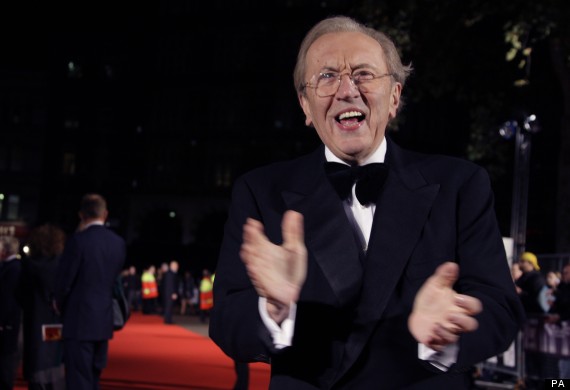 Ron Howard praised Sir David Frost for his "audacity and courage" in bypassing the networks in America
'Frost/Nixon', which was nominated for five Oscars, with Michael Sheen playing David Frost and Frank Langella playing ex-President Richard Nixon, told the story of Frost's determination to secure an interview with the shamed ex-president, his success in sitting him down in front of the cameras in 1977, and finally in unhooking a confession from Nixon that "when the President does it, it's not illegal", thus admitting for the first time to the American public to his part in the Watergate scandal of three years before. He finally acknowledged that he had "let the American people down".