In what would have been a small screen Venn Diagram to please the hardiest sci-fi TV fan, it seems a very familiar face from the 'Star Trek: Enterprise' nearly turned up alongside the Tardis to trade wits with Doctor Who.
Scott Bakula, who played Captain Jonathan Archer on the Enterprise, has revealed to HuffPostUK that he was offered the role of the Sheriff in the Wild West episode 'A Town Called Mercy' which was shown last year.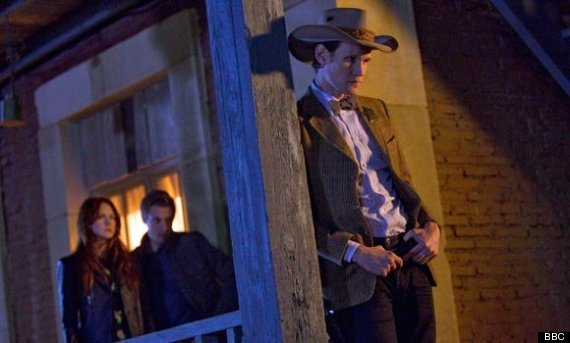 Doctor Who visited 'A Town Called Mercy' with the Ponds (or Williamses - see comments section below) in 2012
"They were filming in Spain, and it didn't work out timing-wise, because my daughter was getting married, so I just couldn't go," explains Bakula, who reveals that he remains a massive fan of the Time Lord.
"I'm fascinated by the whole idea of the character being bigger than the ideas, that blows my mind, and I think it's great. I watched a lot of it when I was on stage in the UK, and I realised that this is a show I could get behind."
Bakula has had his own taste of a show bigger than its parts, after 98 episodes on board the Enterprise, which finished its run in 2005, but is constantly shown around the world.
"I nearly didn't take the role," he admits, "because I thought it would just be the next after Voyager, and I didn't want to step into old shoes.
"But it was okay, because Enterprise is a pre-quel, it's 100 years before Spock and Kirk, so there's no right or wrong. I didn't have to learn all the Bridge protocol. I was the first guy flying the ship, I was completely free."
Bakula has a global fanbase already cemented by his starring role in 'Quantum Leap', but he's the first to admit that Trekkies are something special…
"I've seen some crazy tattoos. I'm very fortunate with my fanbase, they've been around for a lot of years, and we have a nice, easy relationship.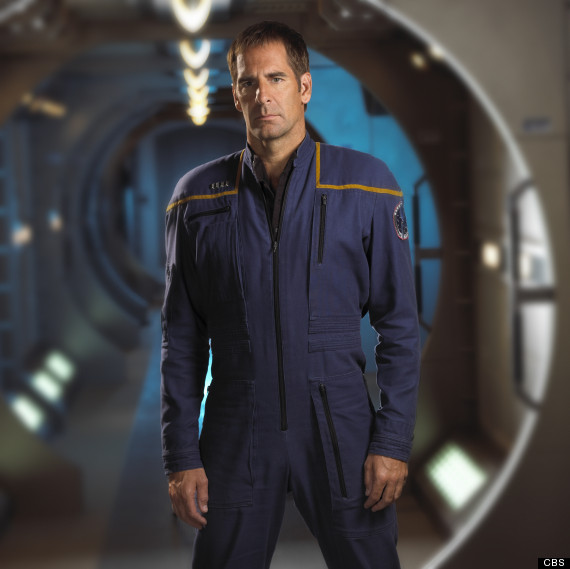 Scott Bakula played Commander Jonathan Archer, on the bridge when Spock was a mere glint in his Vulcan father's eye
"But the Trekkie devotion is deeper and longer, and it gets fed more often. You get that feeding frenzy, every time there's a new franchise and new movie. 'Quantum Leap's in its own bubble, it doesn't keep getting wound up, but there is a shared devotion and analysis of the show. That's similar."
Despite proving his versatility in projects as diverse as 'Behind the Candelabra' and 'Desperate Housewives', Bakula – a self-confessed sci-fi buff - explains he was never hungry to leave the Enterprise, even after six years.
"It wasn't like I was on a single courtroom set for those six years. You get to work on your flaws, and the stories are so imaginative that, if anything, after 98 episodes, you feel like you're just getting started."
Star Trek Enterprise is on weeknights at 8pm on CBS Action, Sky channel 148, Virgin channel 192, Freesat channel 137. Watch the trailer below...