'Under the Dome's producer Neil Baer calls exec producer Steven Spielberg his "eyes of wonder".
The fantasy drama series 'Under the Dome' - already tagged the successor to 'Lost' after attracting 20 million viewers in the US - boasts the very complementary talents of Stephen King, whose novel inspired the show, with Spielberg tinkering behind the scenes.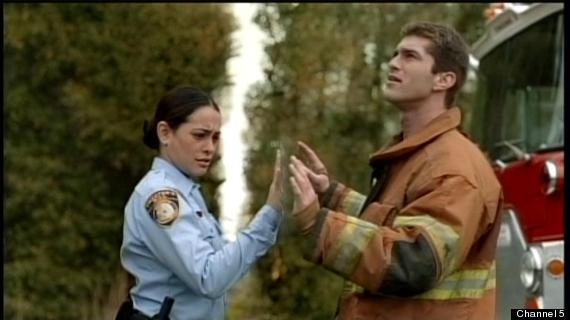 'Under the Dome' has drawn huge audiences for its first series in the US
Baer calls it a dream team. "King is impish and funny, with a great sense of humour," he tells HuffPostUK. "He reads everything, is a great partner in saying what he thinks and giving us great ideas."
What does Spielberg bring to the table?
"He has a great eye and passion for the effects and look of the show," says Bauer. "Spielberg's sense of craft usually belongs to children. He's our eyes of wonder."
The result is 'Under the Dome', whose first series is now being shown on Channel 5 in the UK, with a second series already on the way in America.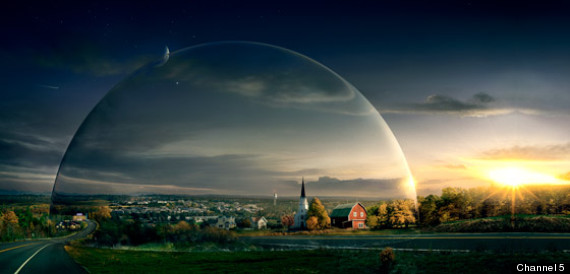 Chester's Mill, like any other town, except for one thing
It's set in the town of Chester's Mill, a completely ordinary place in Maine, except for one thing. It's inexplicably trapped under an enormous glass dome, separated from the rest of the world - no internet, no mobile phone connections, only the odd radio signal. While military forces beyond the dome attempt to break through, the inhabitants inside spend time wondering where it came from, how it will affect their lives and, of course, having a few surprise romances and battles while they're waiting.
Show runner Neil Bauer (no small potato himself in the world of TV uber-hits - with 'E.R.', 'CSI: VU' to his name) tells HuffPostUK he believes the story of a community trapped under a dome is "a parable for our times".
"We're all living under this dome," he explains.
"We're running out of fuel, there's a sparcity of resources, so this is an intense look at that.
"We're only focusing on this one town, when they run out of food and have to survive, it's a story of survival, in a world of climate change.
"I see pending in the real world very serious problems, so this has very interesting sub-textual elements in there for people to work through.
"So yes, this is a parable that speaks to people, but doesn't bang them over the head with it."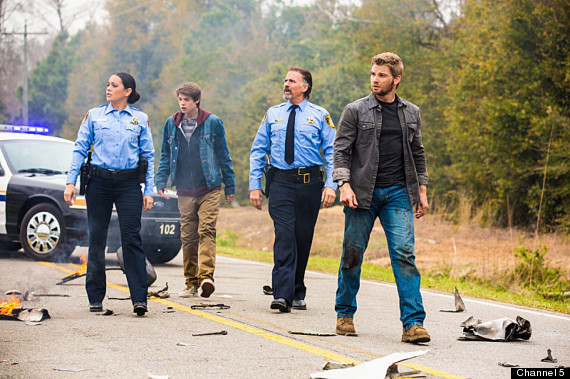 'Under the Dome' is being tagged the successor to 'Lost', a previous fantasy drama that left viewers scratching their heads, but tuning in
Neil Baer is an interesting character in the world of TV's mega-buck ducking and diving. A celebrated doctor, he keeps his licence, working abroad in Africa, and teaching at the school of public health, in between duties running a hit international TV show.
"The two lives inform each other," he reflects.
"I'm always looking to bring health topics into my creative work. One character under the Dome has diabetes, and there's no insulin, so that's my medicine informing the drama."
And in the other direction?
"I look at the histories and I learn to react to the emotional side. My TV work has taught me not to get too enmeshed in data, but simply to tell the story. Show, don't preach."
'Under the Dome' continues tonight at 10pm on Channel 5. Watch the series preview trailer below...