We hope Alexandra Burke invested in some talcum powder before taking to the stage at G-A-Y over the weekend, otherwise we can only imagine the trouble she had getting out of her outfit.
The former 'X Factor' winner went hell for rubber as she performed a set at the London nightclub, busting out some moves on stage.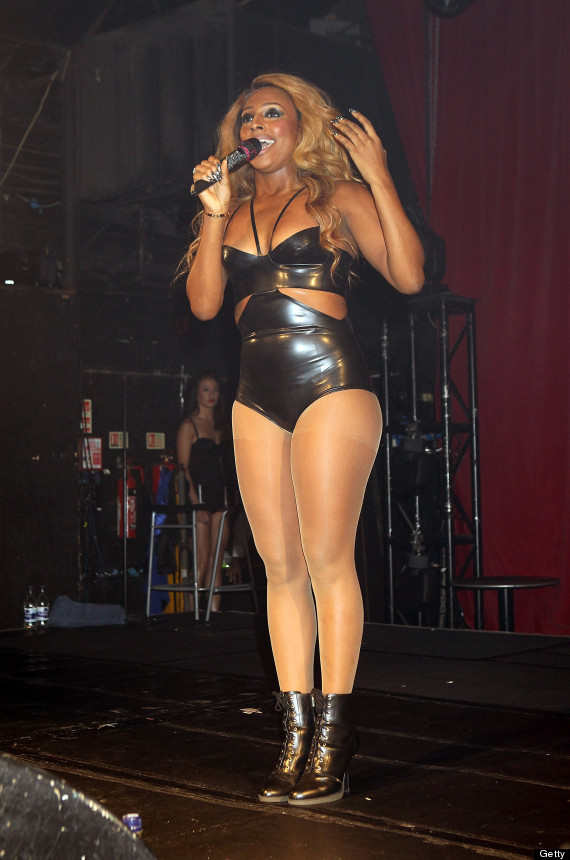 Alexandra Burke performs at G-A-Y
The skin-tight outfit flaunted the singer's curves, and flashed plenty of flesh thanks to its revealing cut-out panels.
She finished off her look with some skin-coloured tights and a pair of black heeled boots, as she sang new tracks from her EP, 'New Rules'.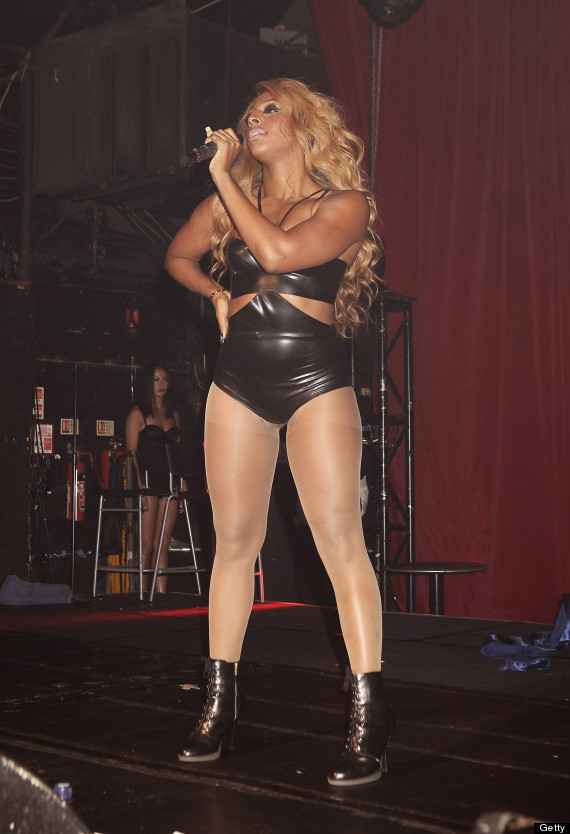 Alex went hell for rubber in her skin-tight outfit
One of the new songs, 'Day Dreams', talks explicitly about her failed relationship with footballer Jermain Defoe.
He allegedly cheated on Alexandra twice during their short romance last year, and her lyrics in the track include: "What were you thinking at the time when you decided to sleep with her? / It didn't stop there, this I know, 'cos the papers f***ing told me so.
"I had moments and I cried and I'm not ashamed to say so / drank every day, lost my best friend but I replaced you with merlot."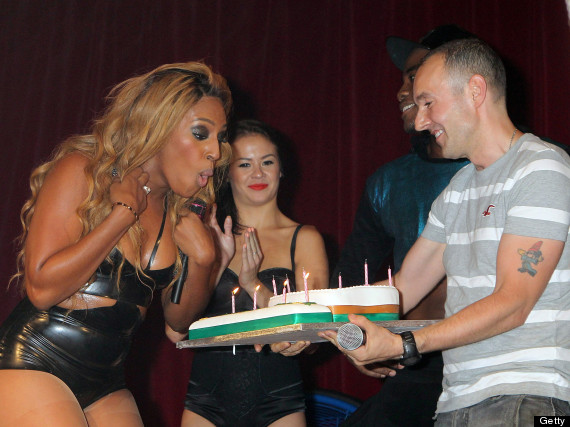 Alex was also presented with a cake to celebrate her recent 25th birthday
LIKE US ON FACEBOOK | FOLLOW US ON TWITTER