Celebrity Big Brother's most glamorous housemate received a surprise visit during her twelfth day in the house on Monday.
Courtney Stodden, who is best known for marrying 51-year-old 'Green Mile' and 'Lost' actor Doug Hutchison when she was just 16, was joined by her husband on the Channel 5 reality show.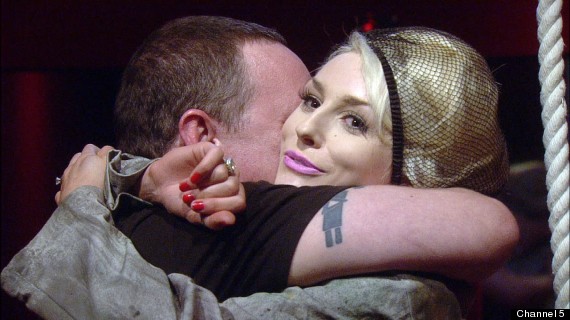 Big Brother 'kidnapped' the 19-year-old as part of a task and told Courtney that she would have to sacrifice all her possessions and beauty products in order to see him.
"I missed you," Courtney said upon seeing her husband.
READ: 10 facts about the Christina Aguilera porn-a-like…
"I miss you so much every single day," he replied. "I love you. I'm watching you constantly, every waking hour, on TV, on the internet, any chance I get.
"I'm falling more and more in love with you every time I watch you on TV. You're an angel."
Courtney told him: "It's hard. It's not easy. I don't think people understand how hard it is in here."
LIKE US ON FACEBOOK | FOLLOW US ON TWITTER