'The Great British Bake Off' this week found contestants ganache-ing their teeth over the challenges of trifles, floating islands and petits fours.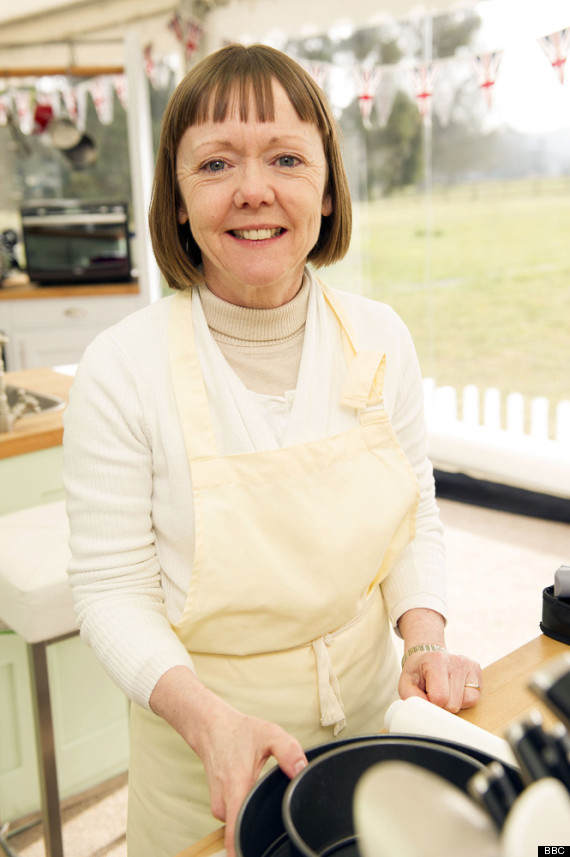 Deborah was mortified after her Bake Off burglary
Amidst some of the most challenging tasks yet in the series, there was lots to charm, particularly Howard and Deborah consoling each other over the state of their custard, as though they'd completely forgotten they were rivals in the kitchen… until Deborah pilfered his custard out of the fridge, and then desperately ran around offering him cutlery, "You want a spoon? Will a knife do?" (As if, Deborah, even I know a knife is not a spoon), trying to make it up to him. The custard sabotage would be the cause of a steward's inquiry on any other show, but this isn't…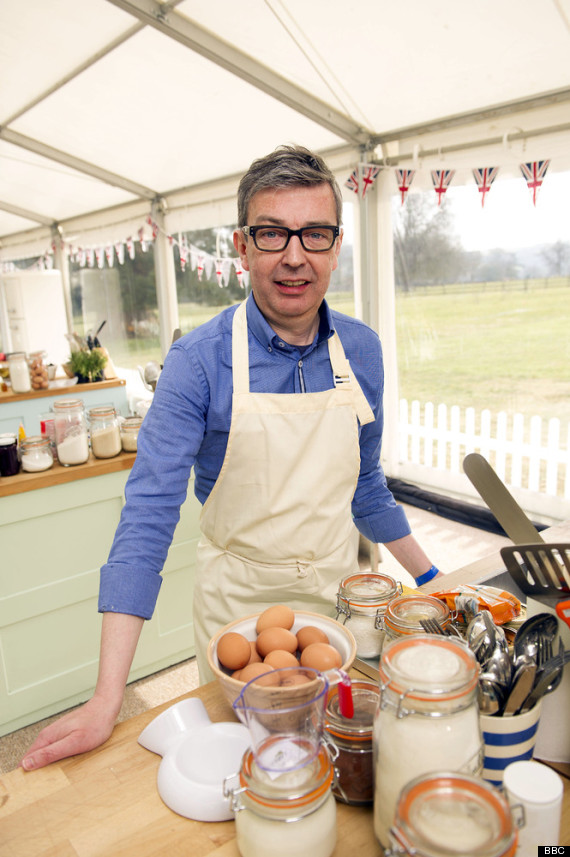 Howard was unflappable, even after the disappearance of his prize-winning custard
Even the normally hyper-focused Mary Berry seemed less serious than normal, sporting a trifle-coloured jacket, laughing at Sue's glorious puns and letting out a spontaneous giggle when persuaded to try a squirt of Cointreau sneaked in by Deborah. Not quite the "Lezz be havin' you" of Delia's football pitch proportions, but definitely a hint of another side to Ms Berry beyond the bakery.
Who do you think will be this year's Master (or Mistress) Baker? Let us know below. Rob was our early favourite, but the pitch is definitely beginning to level out...
And... in some breaking baking news... it turns out my friend's mum's friend is one of Mary Berry testers. Or did she say tasters? maybe toasters? Any which way, can you IMAGINE a more satisfying job?