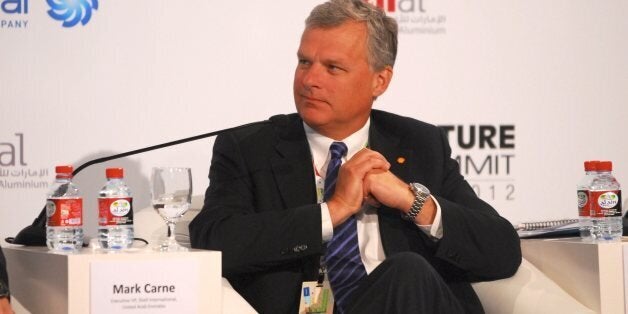 Network Rail's new chief executive has come under fire for being paid £100,000 more than his predecessor.
Mark Carne, a former oil executive at Royal Dutch Shell, will receive a basic salary of £675,000, which is £100,000 higher than his predecessor's pay.
Speaking to the Huffington Post UK, Tory MP Karl McCartney, member of the Commons Transport Committee, quipped: "Obviously he's worth 10 MPs".
Carne is set to take over from Sir David Higgins as chief executive in April. State-backed Network Rail owns most of the UK's track and many of his largest stations.
Tory MP Priti Patel told HuffPostUK: "Commuters suffering from poor services will be angered by the scale of this pay deal. Network Rail should be focused on investing in upgrading the rail network rather than lining the pockets of its executives."
Network Rail said his salary was determined after an "exhaustive and independent process", involving consideration of salaries for chief executives in public and private firms.
Under Higgins tenure, Network Rail missed all of its passenger train punctuality targets in 2012-13 and was warned by watchdogs that it would get a £75 million the following year over fears of missing further targets. The organisation also saw its debts soar to £30 billion.
Transport expert Christian Wolmar, who is running for Labour's London Mayoral candidate, said that Higgins had been "adept" as Network Rail chief executive and so "it's strange why they need to pay more to attract his successor".
"He's an oil man, what does he know about rail networks? This is effectively a public sector job with very little risk in that you don't have a share position to protect or to try and maximise profits for your shareholders so therefore it is a steady job that should be remunerated job," he told the Huffington Post UK.
The main transport workers union, the TSSA, criticised Carne's salary. "At a time of ever-increasing rail fares, and falling wages, we think this is an insult to rail passengers who have seen price rises of 20% since May 2010," said TSSA leader Manuel Cortes.
"We don't blame Mr Carne for taking the money but he should never have been offered it in the first place."
Related