What on earth has happened to Carol McGiffin's face?!
The former 'Loose Woman' became a Tight (faced) Woman after a dramatic beauty session in the 'Celebrity Big Brother' house.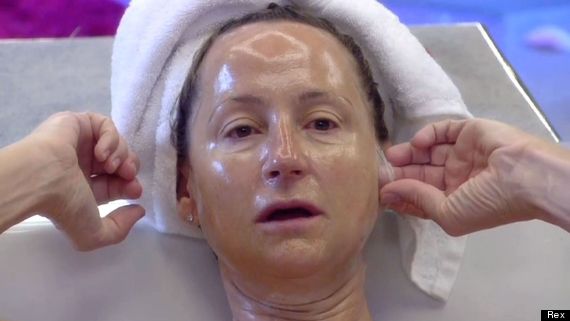 Carol McGiffin
Carol, 53, donned a peeling, skin-tightening mask as she relaxed in the bath, giving viewers a glimpse at what she may look like if she goes ahead with her planned facelift.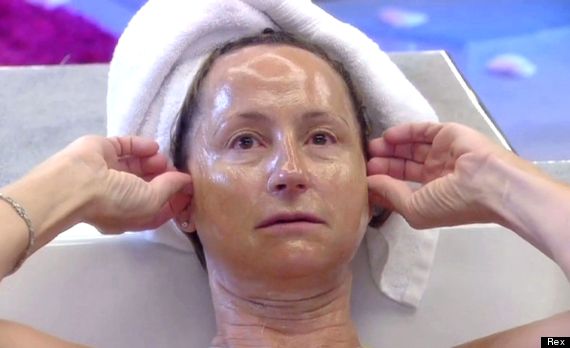 This is what Carol could look like if she goes ahead with her surgery
She has previously been vocal of her desire to go under the knife, even coming to blows with Sophie Anderton in the house about surgery.
However, she remains hesitant about the op as her fiancé - who is 22 years her junior - doesn't want her to go ahead with it.
"I would love to have a facelift. My face is heading south and, more than anything, I want to look better and less tired," she told The Mirror last year.
"I also don't want people to think that I am Mark's mother, although she is 10 years older than me and looks amazing."
She added: "Mark doesn't want me to do it but there is nothing he can do if I decide to go ahead with it. It's scary though and it must be very painful."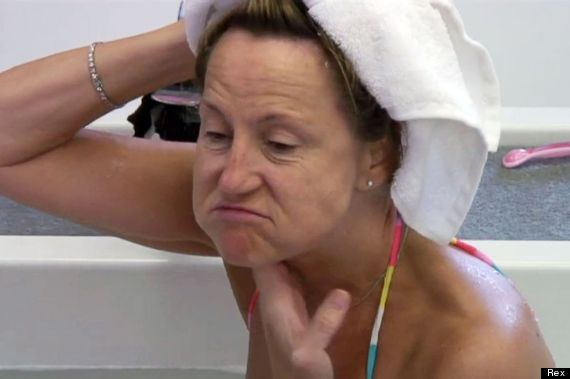 Carol was looking more like her normal self after her beauty regime
In the past, Carol has told of how she uses non-surgical facelifts in order to turn back the years.
Writing in her Closer magazine column last year, she said: "There's been more speculation about my face and whether or not I've had work done. 'Well, I'll let you into a little secret. Over the past few months I've had a few new treatments. The first one is CACI, also known as the non-surgical facelift."
"It gives my face muscles a workout and reduces wrinkles. I love it!"
LIKE US ON FACEBOOK | FOLLOW US ON TWITTER