Stoptober - the month-long campaign to get people to quit smoking - isn't just a gimmick to get you to quit.
According to the experts, quitting this October could mean you gain an extra week of life for every 28 days you stay off the cigarettes.
The campaign, from Public Health England, says someone who quits for the whole of October and does not start again could gain an extra seven days of life every 28 days for the rest of their life. Last year, 160,000 people signed up.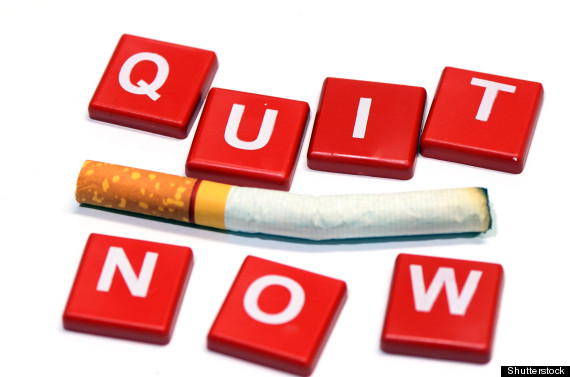 Smokers can also expect to save more than £150 a month. Last year, the campaign is estimated to have helped smokers save £25 million.
Smoking is the UK's biggest killer, with more than half of long-term smokers dying early from a smoking-related disease. More than eight million people in the UK are current smokers.
Research suggests that people who quit for 28 days are five times more likely to stop for good than those who stop for less time.
England's chief medical officer, Professor Dame Sally Davies, said: "One in two long-term smokers die as a result of smoking, this is the single biggest cause of premature death taking more than 100,000 lives in the UK and costing the NHS up to £2.7bn each year.
"Life is precious and Stoptober is all about supporting and encouraging each other to quit - potentially adding years to your life.
"Taking part in the challenge is a first step to a longer and healthier life, so have a go by stopping with Stoptober."
Professor Kevin Fenton, director of health and wellbeing at Public Health England, said: "Campaigns such as Stoptober, along with the support provided by local stop smoking services, play a huge role in helping people to stop.
"Whilst smoking prevalence across the country as a whole is falling steadily, it remains high in some parts.
"We want every smoker to consider making a quit attempt this October and join the thousands of people who are feeling the benefits from stopping smoking last year."
People signing up for Stoptober get a free stop-smoking pack, a 28-day mobile phone app and text support with daily updates and quitting advice.
Sign up here.