Apple will announce a new range of iPhones later on Tuesday. That much we know. But despite ever more leaks, rumours and spoilers hitting the web ahead of the news, what exactly will be announced is still open to debate.
Yes, new phones are a certainty. But what will they look like, what are the specs - and will there be any surprises?
We've scoured the web for sites making predictions about the upcoming event. Here's what they think is coming later today.
But if you've rather just wait, the announcement starts at 6PM UK time - and we'll have all the news as it happens.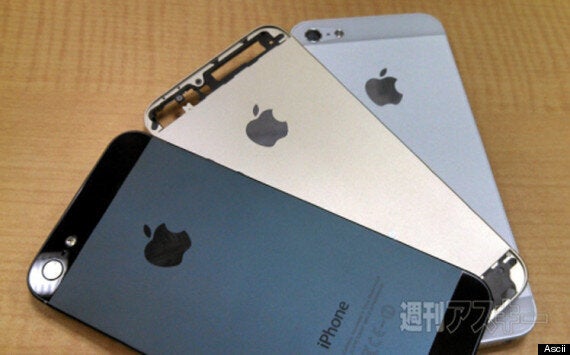 Given the weight of leaks and rumours, it seems clear that there will be a new flagship iPhone at the event, and that it will be called the '5S'.
Every major tech site agrees this phone is on the cards. The Verge says the new phone will "physically resemble the iPhone 5" but will add a "couple" of new features. And no there's no surprise that chief among them is a fingerprint sensor, which we first wrote about months ago. The sensor would be a new way to unlock your phone, and be located on the Home button - signified by a natty new 'ring' around it. Gizmodo has a good piece about what that might actually look like.
Otherwise we'd naturally expect upgrades in processor performance, RAM (doubled to to 2GB), storage (potentially up to 128GB) and battery life - though the exact specs of those changes remain up in the air (besides the predictable jump from an A6 processor to an A7).
In terms of design, Yahoo says the phone will come in two new colours - a gold ('champagne') version and a gray and black combo known as 'graphite'. Camera upgrades are not expected to be huge, but a dual-LED flash is possible. As for those rumours of a six-inch iPhone? Don't believe them - for this event, at least.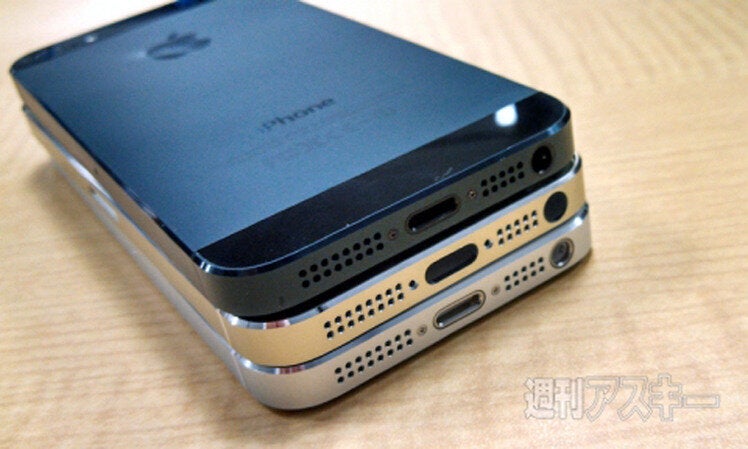 Gold iPhone 5S?
Another dead-cert at this point is a cheaper, more 'colourful' and plastic-feeling iPhone dubbed the 'iPhone 5C'. Not only has it turned up in multiple leaks, but it's also been shown on camera in a brief leaked video published by Cnet.
The new phone is expected to come in yellow, green, white, blue and red, and feature the same essential design notes as the iPhone 4S - with the same 4-inch screen - only with a less expensive plastic back and a Lightning connector. Pippar Jaffray has said the 5C might lack Siri, and feature a lower-end camera and memory to the iPhone 5. Pricing is all over the place - but PocketLink thinks £399 off-contract is a good bet. Meanwhile Stuff thinks the phone will be out in late September or October in the UK.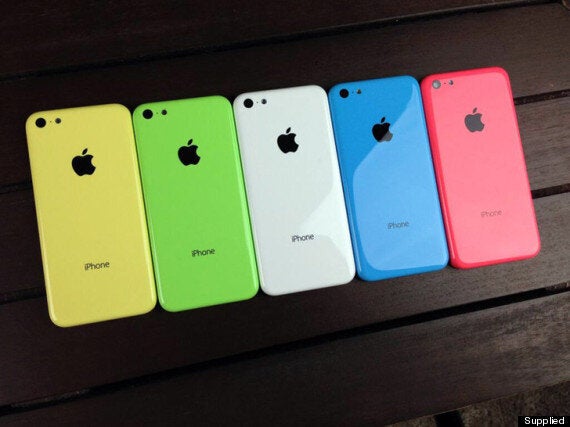 Last year we saw the iPod Touch get a nice upgrade at the same time as the iPhone, and it would make sense to do the same this year what with the switch to iOS 7. Improved camera performance and a processor jump would be obvious candidates, as might new/revised colours. As for other iPods, we haven't heard much about upgrades to the Nano or Shuffle. But since they might be affected by the launch of a wearable Apple device - whenever that happens - it would make more sense for any changes to be announced then.
Don't expect new iPads at the event - upgrades to that line will be announced separately, probably in October. Likewise, despite persistent buzz about Apple's move into wearable devices it's overwhelmingly likely that that will be announced at a later date - potentially much later. It could be up to a year before such a device is unveiled.
The Apple TV might receive an upgrade - though probably only to its software, adding a redesigned interface and possibly opening it up to more games and interactive apps. But as for a TV set? Nope. Not going to happen.
Elsewhere, OS X Mavericks won't be addressed this time around either. Sorry Mac fans - again, wait until October.
Related