His weight loss is all in the name of art though - he shed the pounds to play a prisoner of war in Second World War film 'The Railway Man'. Reese Witherspoon and Colin Firth at TIFF
The film, scheduled to be released in Britain in January, sees Firth play Eric Lomax, a real-life railway enthusiast from Scotland, still struggling to cope with his previous brutal treatment when incarcerated in Burma. A young Lomax is played by Jeremy Irvine.
Eric's wife Patti Lomax is played in the film by Nicole Kidman.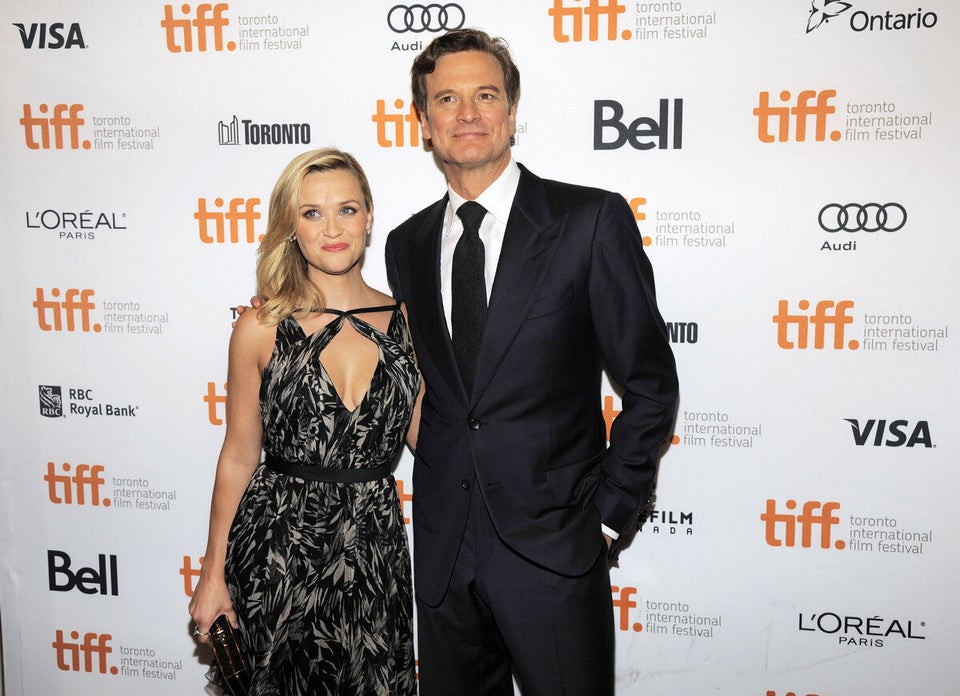 Colin Firth in Toronto