"The trauma of 1976 is visible the minute you meet Niki," says 'Rush' screenwriter Peter Morgan.
The story of Niki Lauda, his rivalry with British driver James Hunt on the track and his own demons off it, are the subject of 'Rush', directed by Ron Howard, in UK cinemas this week.
EXCLUSIVE FEATURETTE - WATCH ABOVE: The real Niki Lauda ponders the challenge of being portrayed on screen by Daniel Bruhl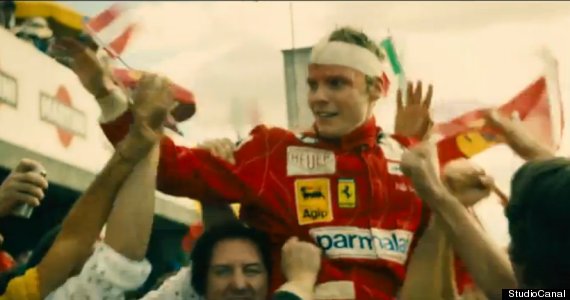 Daniel Bruhl plays Niki Lauda on screen
The film concentrates on the legendary 1976 year of Formula One, when Hunt and Lauda were both within points of winning the championship, Lauda was so severely injured in a crash that he was given the last rites in hospital, and yet dug into extraordinary levels of resolve and competitiveness to return for the end of the season.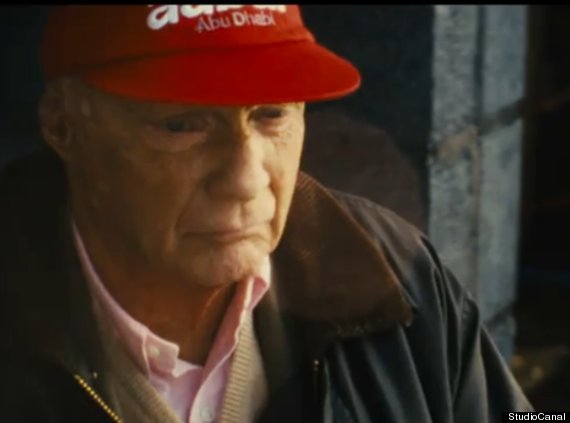 The real Niki Lauda was a consultant on the film
MORE: Ron Howard Tells HuffPostUK How 'The Casting Of James Hunt Nearly Derailed The Movie'
OUR REVIEW: Rush - 5 Stars - 'Chris Hemsworth Is Appealing, But The Film Belongs To...'
Rush is in UK cinemas from Friday 13 September. Watch the trailer below...