September is one of our favourite months of the year - it's that gorgeous inbetween time of bright sunny days, chilly nights and deep orange sunsets.
It's not so cold that we're miserable, and it marks the influx of a new range of food: fruit and vegetables, not to mention the start of game such as grouse and venison.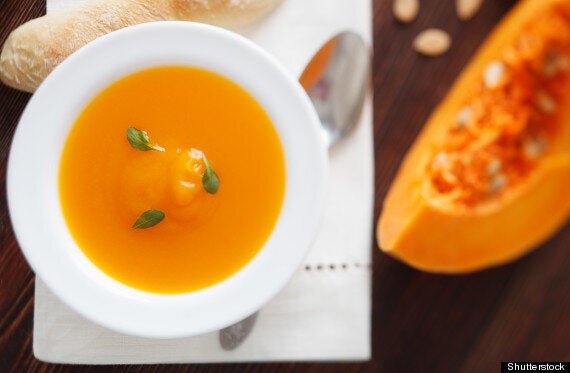 "September has arrived and so have some of my favourite ingredients," says Theo. "Squashes in all shapes and sizes are fantastic at this time of year. In the restaurant we use them in ravioli as well as roasting varieties such as onion squash and serving it with our Roast Somerset lamb.
"Fresh hazelnuts are also a great buy, and can be used for a variety of dishes. Try including them in a salad with roast partridge and pomegranates, using bitter salad leaves. English plums are also deliciously sweet at the moment and are perfect for a plum and almond tart. In the restaurant, we also roast them with vanilla and serve them with a panna cotta."
Oysters make a comeback, says James, as well as venison, which means it's time to get "fattened up for Christmas".
He adds: "Tomatoes are at their finest - I'm planning a salmorejo with some tomatoes I got from the Isle of Wight; oysters are now officially back on the menu; the wonderful thing is that all the abundance cooks so well together - partridge with cobnuts and quince; venison with blackberries; apples with pretty much everything."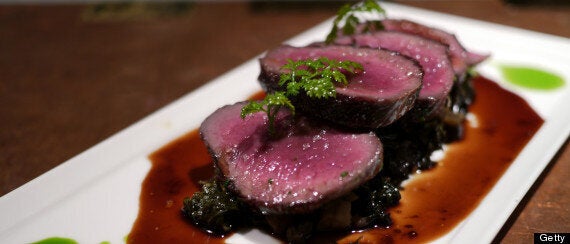 Both Ben and James waxed lyrical about figs. Ben says: "The glorious fig season is upon us and the first varieties are coming from Turkey and Italy. We get very excited in our kitchens when they arrive, their voluptuous shape, green or purple skin and the ruby exterior remind us of exotic climes.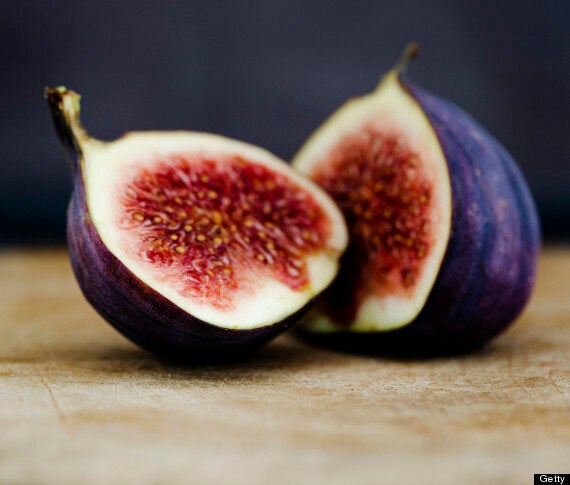 "Figs in season are delicious eaten on their own or perhaps simply with a drizzle of honey, some salty cheese or a scoop of yogurt. However we do like to get creative with them from time to time and you will find us serving them charcoal grilled in late summer salads, poached in a stock to be served with roast duck or pigeon or stuffed with sweet almond paste and then dipped in bitter chocolate."
if you haven't really cooked with figs before, he advises: "Make sure the flesh is soft, plump and yielding-but never broken. I particularly like them cooked slowly in a star anise spiced red wine and then left to steep for a day or so. You can serve these warm with ice cream sprinkled with emerald green pistachios.
"Here I've got a special recipe for wow factor dinner parties-a fig tart tatin and its surprisingly simple to prepare."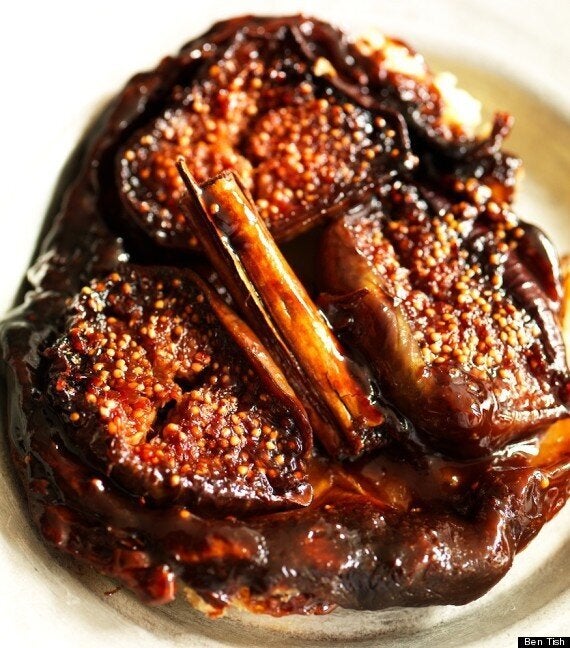 You will need 4.5cm non stick tart bases or tortilla pans
1 cinnamon stick cut into 4
100g soft, dark brown sugar
6 firm figs cut in half lengthwise
1 beaten egg for egg wash
Roll out the puff pastry to about 3mm thick and cut into 4 disks, big enough to fit the pans with an overlap. Transfer to a fridge and rest for at least 15 minutes.
Slice the butter thinly and divide between the pans followed by the sugar. Place 3 halves of figs flesh side down in each pan and press down into the sugar. Nestle a piece of cinnamon in between the figs. Place all the pans in the oven and cook for 10 minutes to start the butter and sugar caramelising. You want to achieve a golden caramel colour. Remove the pans form the oven and cool down completely.
When cooled place a pastry disk over each pan and press around the sides of the figs to encase. Brush each pastry disk with the egg wash and prick very lightly with a knife 5 or 6 time.
This will help release any steam during the cooking process. Turn the oven to 180oc and place the tarts back in. cook for 11-12 minutes or until the pastry is crisp and golden brown and the caramel is bubbling around the edges. Remove from the oven and cool for 1 minute.
Carefully flip out the tarts onto serving plates. The caramel will still be hot so this will enable the figs to be detached easily from the surface of the pan but it will be hot so be extra careful. Serve with ice cream or thick yogurt.